Tesoro Instrumental Music
Band & Orchestra , Tesoro High School Music Boosters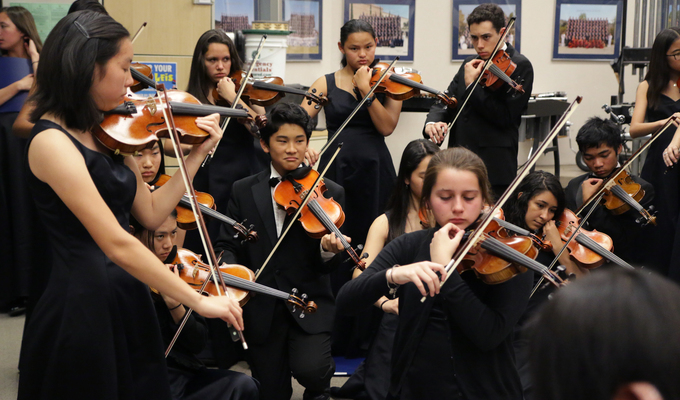 About this Fundraiser
How are my donations used?
Donations will go towards the purchase of instruments, equipment and professional coaching opportunities. Your tax-deductible donations are vital to the success of our program!
Why are donations necessary?
The School District provide the directors salaries & facilities. That's it. The Music Boosters exist to provide the funds necessary to provide a quality music program for all!
Personal Message
Tesoro Music Family, friends, and fans - Your support will help us offer a higher quality music experience for all of our students. The Tesoro Music program is dedicated to helping our outstanding student musicians develop their talent, musical knowledge, sense of teamwork, and leadership skills. We hope you are willing to donate for much needed replacement/repair of our 18 year old school instruments. Additionally, this can help provide funds for our professional music & dance guard coaches, purchase music literature, method books and festival/competition entrance fees. You can support the Grammy award winning Tesoro High School Instrumental Program in ways that public funds do not by donating today! Your donation is TAX DEDUCTIBLE and you will be getting a receipt for your gift. If you could please spread the word about our fundraiser by sharing it with your friends on Facebook and Twitter, we would greatly appreciate it. Go Tesoro! - Tesoro Music Boosters with Directors Yeon Choi and Andy Magana
Show More
Make a Donation to Tesoro Instrumental Music