High school football in Texas is a big deal. But Friday night under the lights would be nothing without the soundtrack. Learn how Guyer marching band wrangles its expenses & puts in the reps to create the 'Sound Behind the Lights.'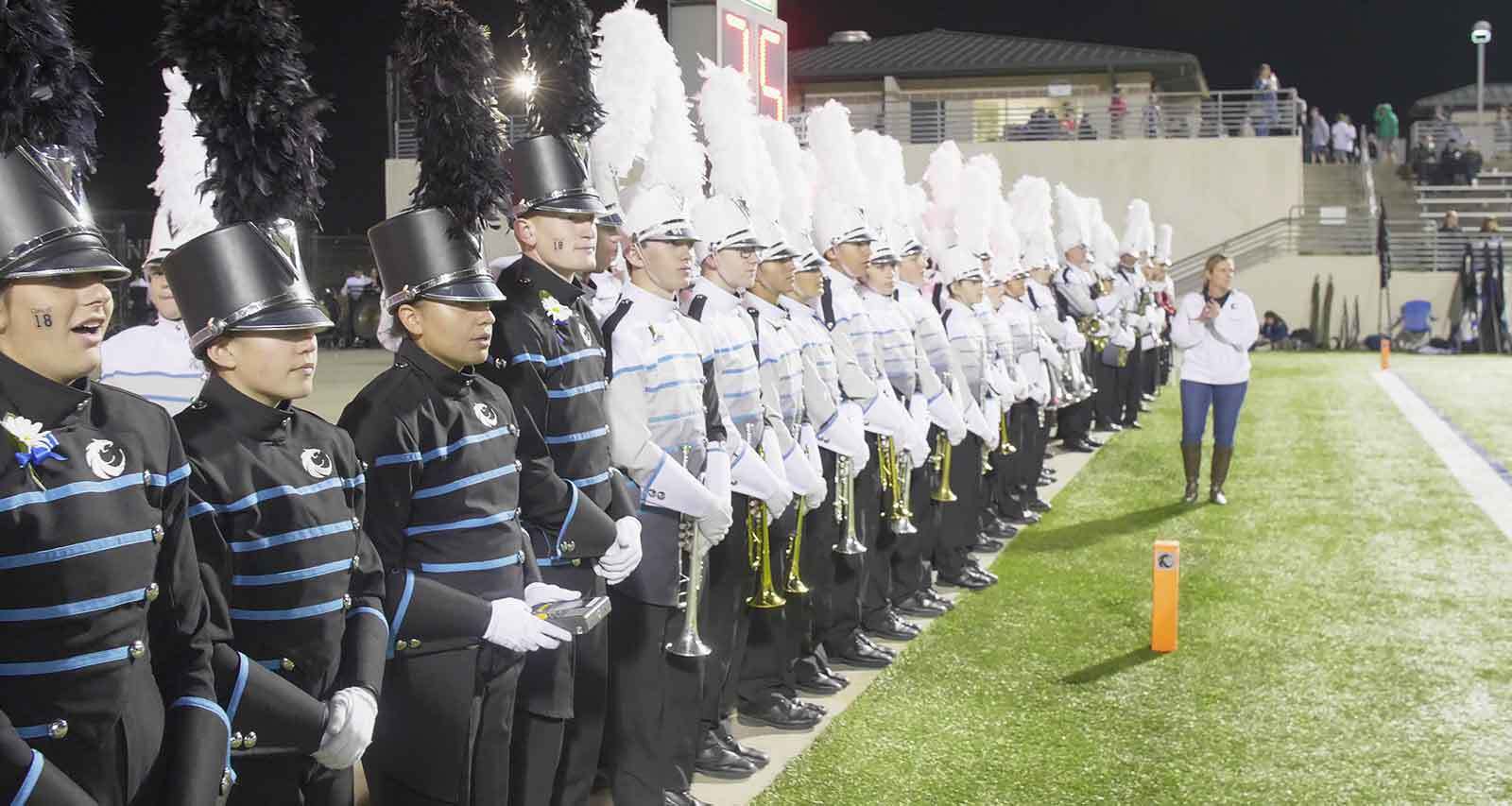 High school marching bands in Texas work incredibly hard – 10-hour days for band members are not uncommon during football season. Beyond the massive time commitment, the financial demands are staggering. For Guyer High School in Denton, Texas, the cost of hardware, sound equipment, uniforms, and transportation adds up to over $2,000 per student per year. Multiply that by 150 students and you better have a dependable way to fundraise.
"The cost is unreal," explains Dr. Ellis Hampton, director of percussion for GHS band. "We got new uniforms several years ago. It was $8,000 for uniforms plus a set of drums for the battery. And if we change our tops for the show…that's easily $20,000 because you're talking 150 tops."
Experience a day in the life of Guyer High School band and celebrate the Sound Behind the Lights
Snap! Raise helped Guyer marching band exceed its target goal each of the past two years and raise the money it needed to outfit the 60-foot semi-truck trailer it relies on to transport its equipment.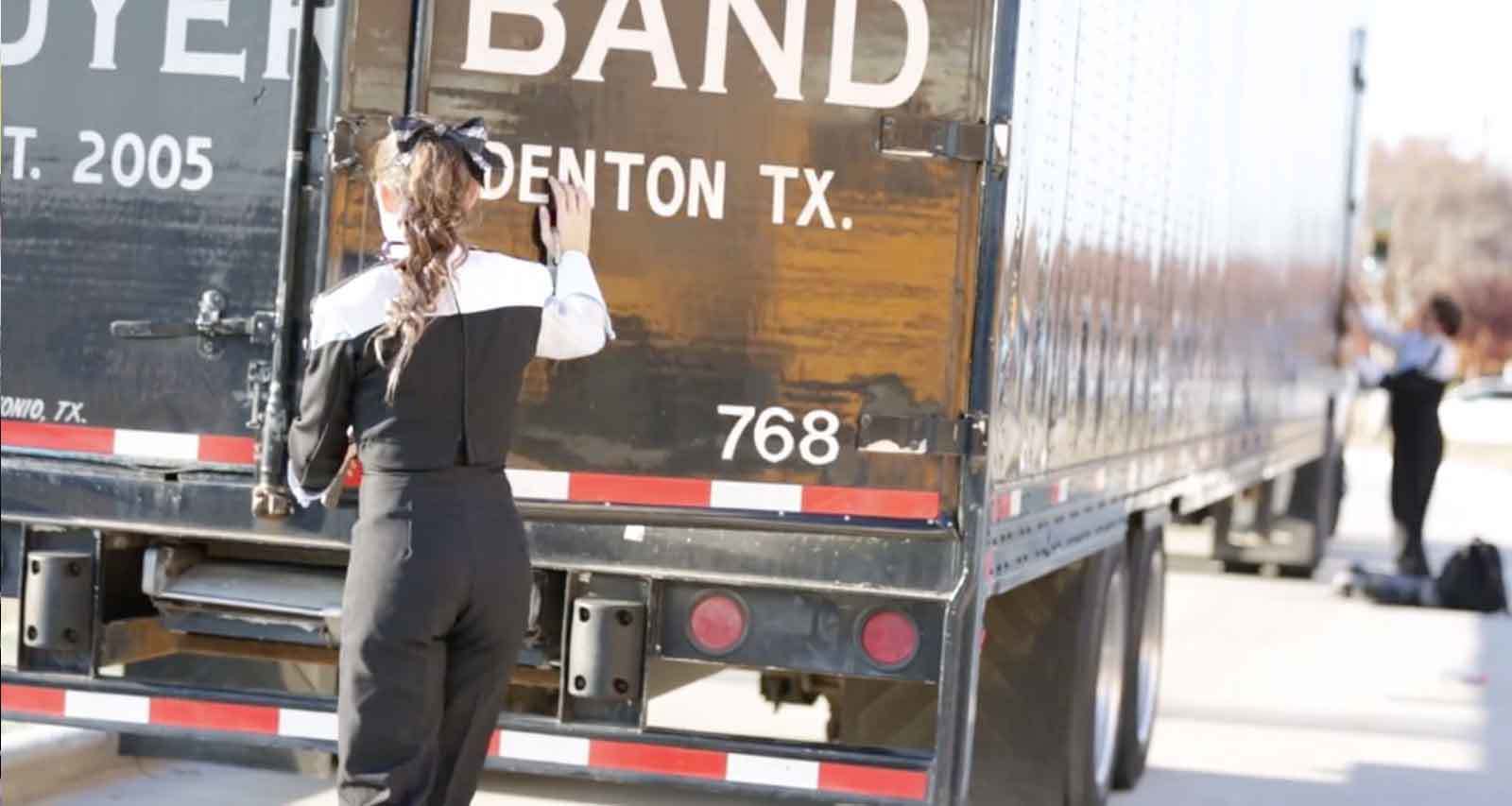 "The trick was there were no doors on the side. The more access points you have the easier it is to load and unload. We needed to modify the truck. We can now load the front ensemble equipment and get the drum line and the wind players up and down at the same time. All of this – the stairs, the front door, and the second floor – was about $10,000."
With such a serious undertaking, the renovations – and the costs – will only continue to accumulate.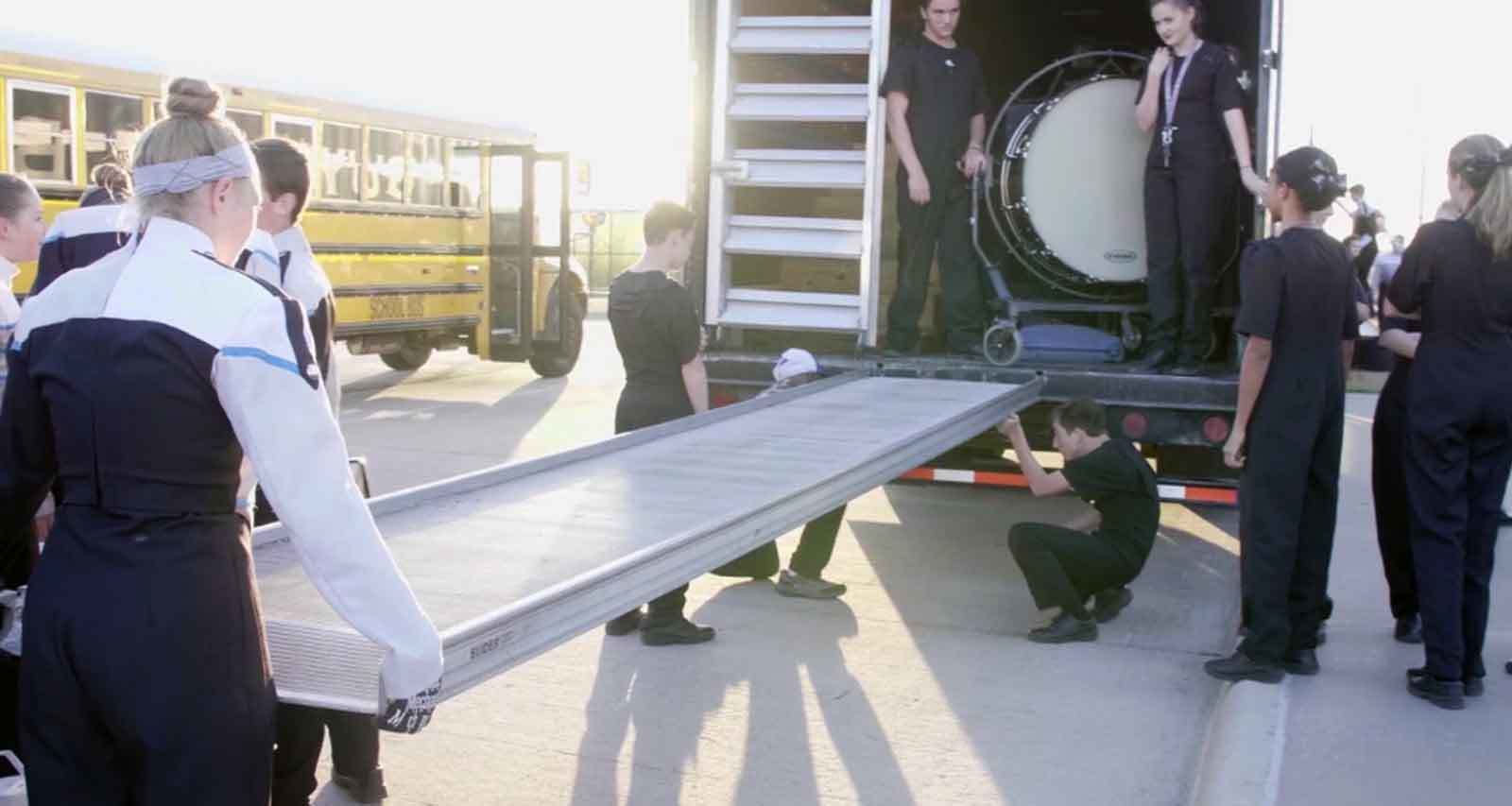 "Our next project is to finish building out all the shelves, cut more doors, and fix the ramp. We're looking at another $10,000 to $20,000. And then on the outside we're hoping to do a digital wrap so we get a new logo for the band, which helps us market better."
Though the investment is huge, the impact on the students cannot be measured. "To see them be successful at the end, that's all that matters," Hampton reflects.
Friday nights in Denton are one-of-a-kind, and the Guyer High School marching band plays an instrumental role in creating that special atmosphere. All it takes to prepare is a little fundraising and a lot of heart.
Snap! Raise has helped over 2,000 bands throughout all 50 states achieve their fundraising goals.
Start a Fundraiser