A year removed from consecutive 6A State Championships, Keller Softball has earned its place as one of the best high school softball teams in Texas. With former Keller star Christina Gwyn-Barton at the helm, the Dallas-Fort Worth program strives to honor its rich history while swinging for a successful future.
Keller High School Softball has a history and a bond that carries far beyond the diamond.
Perhaps the most obvious aspect of the Texas team's impressive legacy is its reputation for dominance; since 2003, the program has taken four 6A championship titles, culminating in consecutive titles in 2016 and 2017.
The legacy of Keller Softball, however, is greater than the sum of its trophies, and at the center of it all is second-year head coach Christina Gwyn-Barton.
Coach Gwyn, as she's known to her team, was brought in after the 2017 season following Keller's back-to-back state titles under Coach Bryan Poehler. Inheriting a program of that caliber may seem daunting to most, but the Keller coach is no stranger to success.
In fact, Gwyn-Barton has actually already won a state title with Keller – as an athlete. In 2003, she earned Texas Gatorade Player of the Year honors, pitching the team to its first-ever state championship.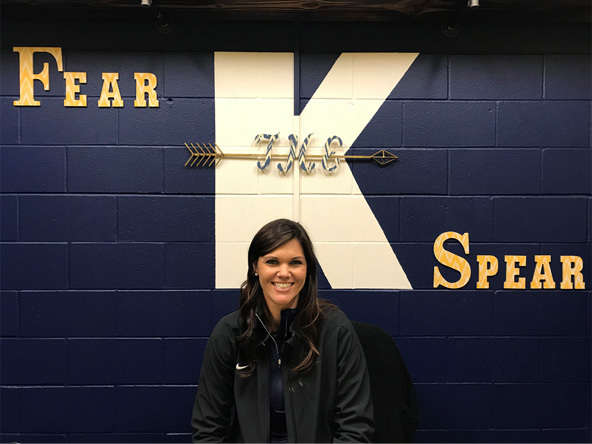 After Keller, Gwyn-Barton went on to play for The University of Texas before transferring to Brigham Young University in 2005. By the time she graduated in 2008, she had led the team to a pair of NCAA regionals appearances, breaking school strikeout records and even throwing BYU's first no-hitter in the process.
However, Gwyn-Barton's transition from prep star to college standout was hardly seamless. In fact, it was her own experience transitioning from high school to college ball – the mental aspect, in particular – that challenged her then as a player and inspires her now as a coach.
"I decided that I wanted to become a coach in hopes that I could better prepare young female athletes to be successful in college from day one," Gwyn-Barton told Snap! Raise Leading Edge.
Gwyn-Barton believes that dissecting and conquering the mental challenge of the game is critical to competitive success after high school. That's why as a coach, her goal is to develop a culture where her athletes have "confidence in making mistakes."
"You should see the look of shock and disbelief on a player's face when they're asked to make mistakes," Gwyn-Barton says. "I never tell my players that I expect them to be perfect, because then I would be setting them up for failure, which is the exact opposite reason I coach. So, I teach my players to embrace their mistakes, learn from them, and move on."
Though she only has three years of head coaching experience under her belt, her approach has paid immediate dividends. In her first season as a high school head coach, Gywn-Barton led Little Elm to its first 5A playoff appearance in three years. The following year, at Keller, she coached the Indians to a 31-3-1 record and a regional finals appearance.
I decided that I wanted to become a coach in hopes that I could better prepare young female athletes to be successful in college from day one.

- Christina Gwyn-Barton, Keller Softball Head Coach
From Little Elm to Keller, Gwyn-Barton's coaching philosophy has always mandated a fierce dedication to collaboration. Collaboration between the coach and the team, she says, is the key to creating the "self-confidence, responsibility, mental toughness, and perseverance" needed to reach one's full potential.
That's why, in addition to building a team that can withstand any mental challenge, Gwyn-Barton has set out to continue Keller Softball's tradition of fostering an engaged and supportive team culture – a culture that jumps to celebrate the achievements of others.
"My senior year at Keller, it was a culture we created of fun and excitement," Gywn-Barton told the Fort Worth Star-Telegram. "We were more excited to see others succeed. I want to build on that tradition but allow the kids to create their own."
When asked by the local news why Keller has been so successful, the softball players agreed: it's the team bonds. The success comes from "knowing that each teammate has your back and that you can trust anyone on the team," one Keller player said.
This team's dedication to a culture of support extends past the team's roster.
This culture was evident during the team's last spring season in 2018, when Keller Softball danced to Grease's "We Go Together" after a game as a tribute to one of the team moms who had surgery for cancer the week prior.
Keller Softball loves its community, and the feeling is mutual.
Needing funding for softball essentials like balls, batting cage nets, and travel expenses, the team ran team fundraisers with Snap! Raise in 2017 and 2018. The community's message of support and love was clear as the team's funding goal was smashed by at least $4,000 each season, leading to over $23,000 total raised.
This past summer, Keller Softball partnered with Snap! Shop to further refine and celebrate its team culture by creating a fresh, unified team logo that captured the nostalgic tradition found in their old logo.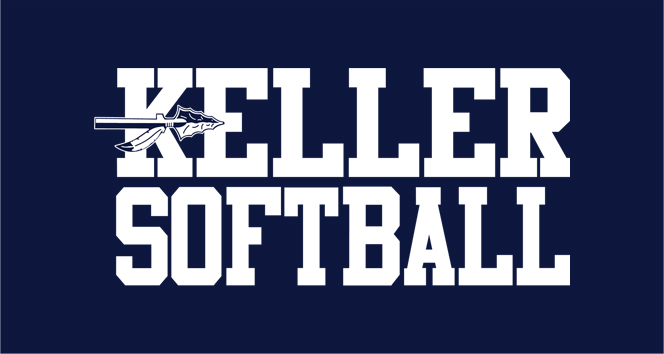 Todd Glazier, Snap! Raise's design and merchandising manager, said that the work created by Snap! Shop's in-house design team always seeks to "equally match the emotional value of any gear the team might already own."
The Snap! Shop design team used a picture of an old Keller t-shirt Gwyn-Barton sent in as the roots to build a new logo for team and fan apparel. The softball team was then able to reach the entire Keller softball community with this customized gear that reflected and fortified the team's longstanding culture of fellowship and excellence.
"We see the value in working closely with coaches and leaders to continue fostering the legacy they've worked hard to build through quality gear and team unity," Glazier said.

So far, over 40 orders have been placed through the program's Snap! Shop by community members excited to rep the Keller Softball name and the tradition it stands for.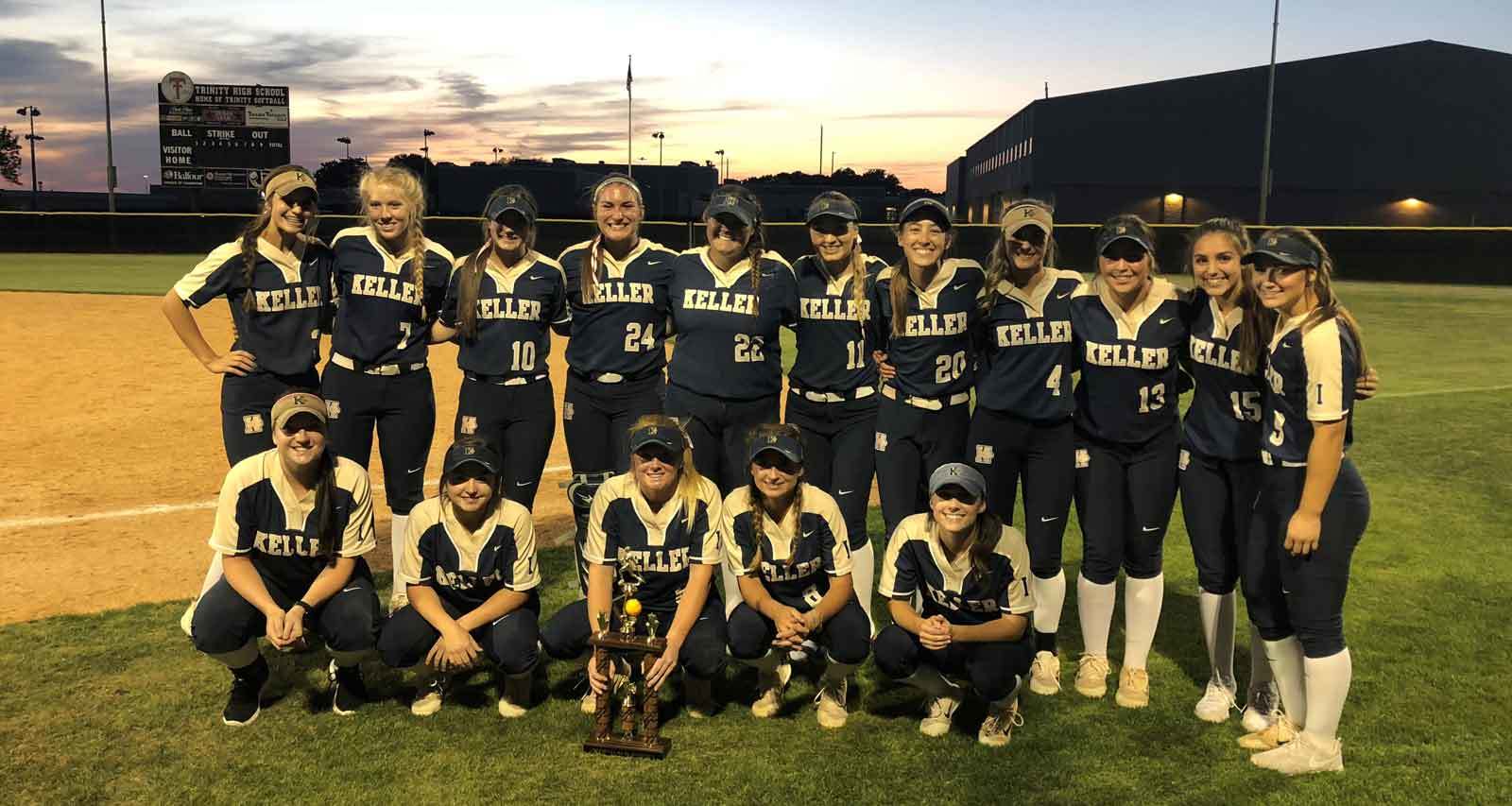 As a new season softball approaches, one can never be certain how many games will be rained out and how many titles will be won. But Keller's formidable legacy – its drive, its spirit, and its support – is a sure thing.
By embracing their past and focusing on their present, Coach Gwyn and Keller Softball are all geared up and ready to play ball.
Celebrate your own program's champion legacy with Snap! Raise.
Learn more