Former Nike global business development lead and current Snap! Raise VP to oversee all company operations
Seattle, WA, May 14, 2019 – Snap! Raise, the team, club and youth activities fundraising solution used to raise more than $400M since 2014, is excited to announce the promotion of Trevor Downs to President at Snap! Raise.
Downs, who joined Snap! Raise as VP of Strategy and Business Development in 2017, is expanding his current role to involve the management of company operations including business development, partnerships and human resources. In his new role, Downs will work alongside CEO Cole Morgan to execute the vision of Snap! Raise to be the fundraising platform of choice for every team, club and youth program in the nation.
"Trevor is a great leader and an even better person to work with," said Cole Morgan, CEO of Snap! Raise. "Since he joined Snap! Raise almost two years ago, he's brought to our fast-growing business the right tools and thinking to turn ideas into reality. From establishing partnerships with major companies in the sports apparel and team management space that enable us to continue our mission to serve communities, to the creation of internal Snap! Raise programs that make us more effective as a business, Trevor is a key part of our success."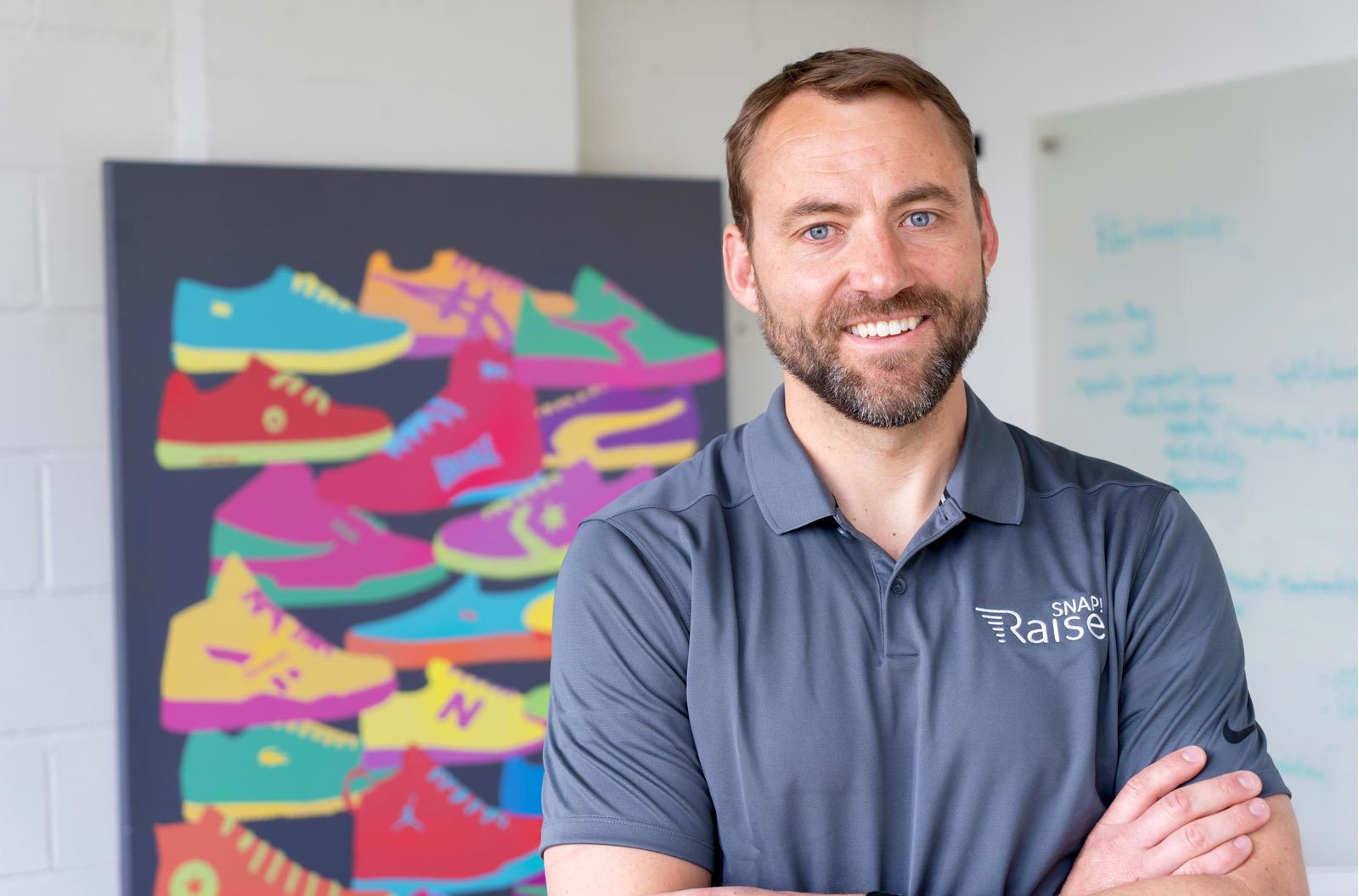 Prior to joining Snap! Raise, Downs led strategic business development at Nike, with a focus on leveraging new technology and platforms to access new markets and accelerate and improve business operations. Prior to Nike, Trevor led finance and operations for the venture capital firm Elevar Equity and spent time at Unitus Equity, Ernst & Young, and Plum Creek Timber.
"I am energized and inspired by the work the Snap! Raise team does on a daily basis," said Trevor Downs, President at Snap! Raise. "This new role provides an opportunity to work across the business to ensure that we achieve our goals and increase our impact around the country. I look forward to continue working with our incredible team to revolutionize the fundraising space."
To learn more about Snap! Raise and its mission to help every team, club and youth program raise the funds needed to be successful, visit: www.snap-raise.com.
About Snap! Raise
Snap! Raise was inspired by a challenge from a high school football coach to one of his former athletes: Create a simpler, smarter way for schools and teams to fundraise. After five years and $400 million total raised, the Snap! Raise community has grown from a handful of football teams to more than 35,000 programs of all kinds in schools and universities across the country.
Through data-driven digital fundraising, Snap! Raise empowers youth coaches, educators, athletic directors, booster parents, club organizers, and advancement professionals to raise the funds they need to develop exceptional programs and provide essential opportunities for kids to learn, lead, and achieve more.
Media Contact
Riley Brown, Snap! Raise