Born out of customer requests to quickly enter financial information and fully customize a campaign before launch, the all-new fundraiser smart setup process from Snap! Raise is supremely simple, sophisticated, and secure.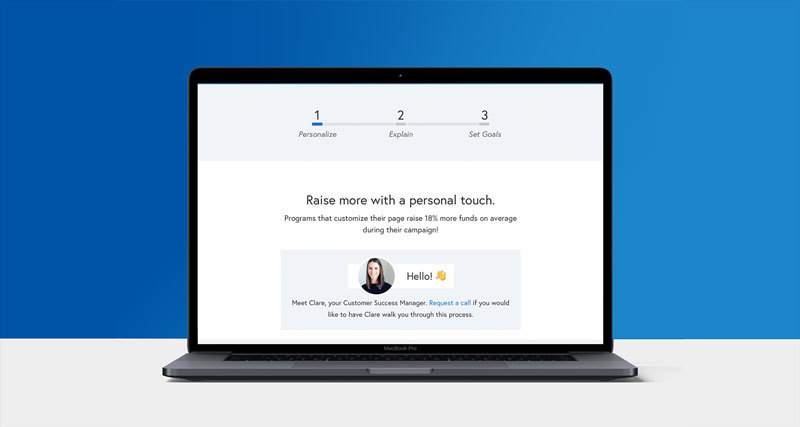 After helping programs and teams across the country raise over $400 million, we know that the secret to a successful fundraiser is all in the setup.
We're excited to unveil an all-new, smarter way to set up your Snap! Raise fundraiser.
It's the latest improvement to the Snap! Raise platform designed to help you drive as much value as possible from your campaign and ensure program-changing results – all before your campaign even goes live.
Our smart campaign setup gives you quick and powerful customization of your campaign as you enter your program information (including team photos, logos, and videos), customize campaign goals, and craft the tone and approach for donor outreach with templated messaging recommendations driven by data from five years of successful fundraisers.
It only takes a few clicks to fully customize your campaign, as you are guided through each step of the onboarding and fundraiser setup process.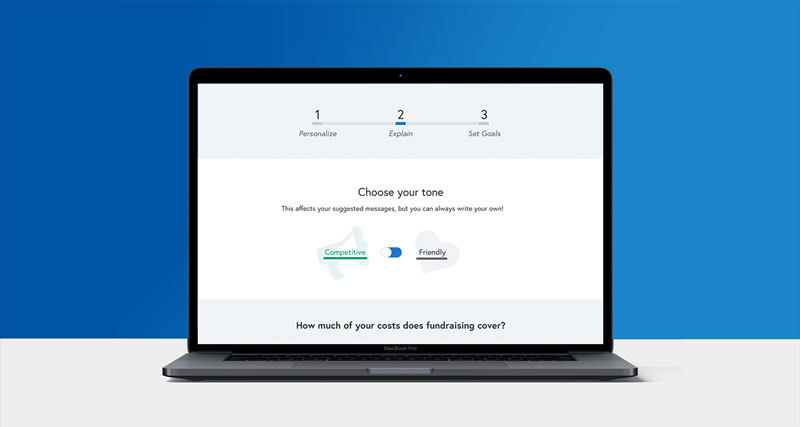 Two-Factor Authentication = Industry-leading Security

Of course, there's one more massive advantage to Snap! Raise smart setup: financial and account security.
We innovate relentlessly to ensure industry-leading security standards, so as part of this update, we've added in two-factor authentication to enhance your account security and further safeguard your information.
Best of all, this security enhancement helps you get your funds faster. The new fundraiser smart setup process is designed to streamline financial account creation with the goal of ensuring faster delivery of funds when your campaign ends.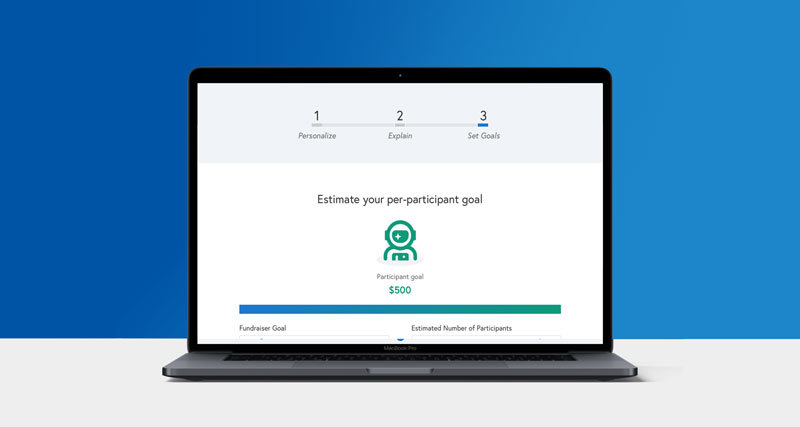 To recap, Snap! Raise's fundraiser smart setup offers you and your program:
An intuitive setup process that will guide you every step of the way, from selecting the tone and style of campaign messaging to uploading team photos, logos and videos
Customization of messaging strategy & campaign goals so supporters understand clearly how their contributions will support your program
Industry-leading account security with the addition of two-factor authentication
Faster delivery of funds due to streamlined financial account setup
We can't wait to get you fundraising faster and more powerfully than ever.
Talk to your program's personal Snap! Raise representative to get started!