From the San Diego Chargers to Snap! Raise, Matt Wilmer puts his team first. Hear how one All-American former athlete makes the most of his Snap! Raise career, living out his commitment to service, community, and his teammates every day.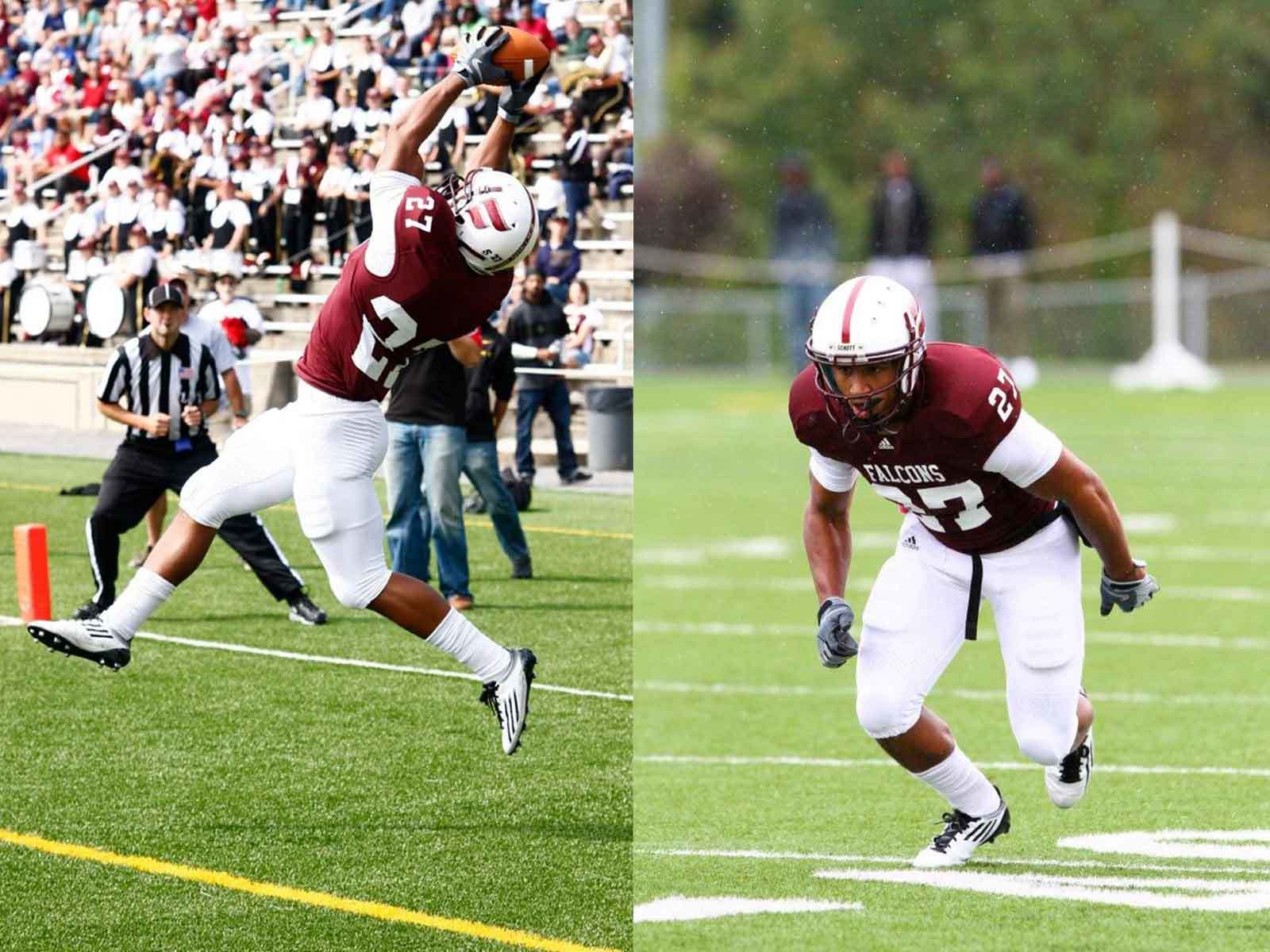 "When people were going home for the summer, I would stay. I would still be training for the next season."
With this much grit and dedication, it's no surprise that Matt Wilmer, current Snap! Raise Market Development Manager, earned All-American honors twice during his career as a punt returner and wide receiver at Fairmont University.
The key to his success?
"Just be consistent and work harder than anybody else. And usually those people go further," says Wilmer.
Small Town Kid to All-American
Wilmer's relationship with sports began at the age of five, when he started playing basketball. He participated in a variety of sports throughout middle and high school in rural West Virginia, but he showed the greatest potential on the football field.
His senior year, offers flooded in from interested schools. However, Division I schools hesitated to offer full-ride scholarships. "They mainly wanted me to walk on," Wilmer explains.
With the support of his assistant high school football coach, Scott Furey, Wilmer navigated the complicated recruitment process. Eventually, he landed a full athletic scholarship from Fairmont State University, a Division II school about 100 miles west of his hometown of Keyser, West Virginia.
Wilmer credits Furey with much of his success as a football player. "He's the reason I got recruited the way I did," Wilmer said. "It was just cool, the relationship we had outside of sports. He helped me take this path and do as well as I did in professional and collegiate football."
At Fairmont, Wilmer went on to become one of the most decorated players in the school's special teams history. During his collegiate career, Wilmer led the nation in punt return average, received All-American honors twice, and was even named Team Captain.

But life as a college athlete didn't come naturally to Wilmer. College ball meant that he'd have to transition from running back, which he had played in high school, to receiver.
That's when Fairmont's receiver's coach, Ricky Brumfield, took Wilmer under his wing.
He believed in me at times when nobody else did," Wilmer recalled. "It was a struggle when I first came to college. I thought I was obviously the best player on the team. But starting out, I didn't get the playing time that I thought I should've. But he just kept believing in me. He kept challenging me, trying to get me opportunities to start in a game as punt returner and that's really what transcended everything my junior year."
As his impressive track record of success shows, Wilmer's hard work paid off as he began to garner attention from the NFL. During his senior year at Fairmont, all 32 teams expressed their interest in Wilmer. Scouts frequented his practices and sometimes even watched film with him.
Despite the attention Wilmer received, every team passed on the day of the draft. But a couple of days later, Wilmer was contacted by the San Diego Chargers. They had a spot for him in their rookie camp.
Wilmer saw this as his opportunity to play at the "next level." Reflecting on the support he received from his hometown, Wilmer told Metro News, "They're definitely excited for me. They like to see a small-town guy actually make it big, because it doesn't happen often. I'm just glad that I can go through this experience."
Although he ultimately wasn't signed by the Chargers, Wilmer walked away satisfied with what he had accomplished. Earning a spot in an NFL rookie camp is an achievement in itself; fewer than 2% of college football players even make it that far.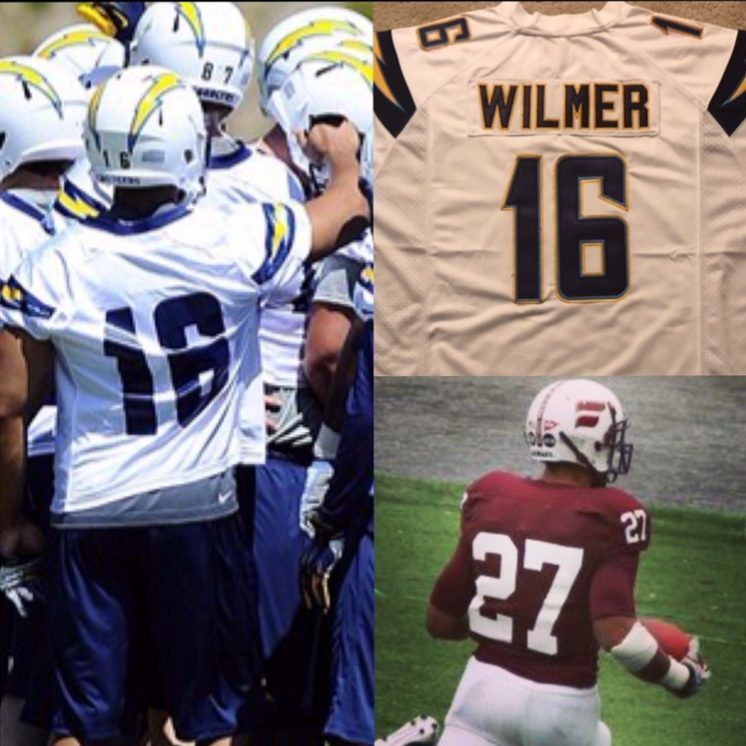 Paying it Forward
Wilmer took away much more than his efficient footwork and high football IQ from his years on the gridiron. Through athletics, he discovered a passion for helping others.
"My head football coach at Fairmont actually put a lot of emphasis on life rather than just football," Wilmer reflected. "He gave us a lot of opportunities to do community service and I ended up tracking a lot of it just to see what I was going for."
Opportunities covered a wide spectrum of service, ranging from collecting change outside grocery stores for the Salvation Army, to running events for individuals with special needs, like camps at middle schools and high schools. "It wasn't always just football. It was an opportunity to spend time with kids who are less fortunate," Wilmer recalls.
When it came to securing a full-time position after ending his football career, Wilmer found himself in and out of jobs. Back in his home state of West Virginia, Wilmer opened a small marketing business and later tried his hand at car sales.
"That process was just trying to find something that I could relate to, something that I was proud of. Football was hard enough, life outside of sports was tough enough to really relate with. I wanted to find something that I was passionate about."
Nothing clicked, until he saw a job posting for Snap! Raise. His experiences as a lifelong athlete and dedication to his community service made Wilmer a perfect fit on the Snap! Raise team.
"Playing 4-5 different sports growing up meant I was always in a sport and finding a company that predominately focuses on this passion has been amazing."
Wilmer remembers how hard it was, as a kid involved in sports, to find a support network around him. He specifically recalls the stress of product sales fundraisers.
"I remember going through sports fundraising and I hated it. And my mom was a single mom and couldn't afford to really pay anything... So my mom would end up buying it when she couldn't really afford it."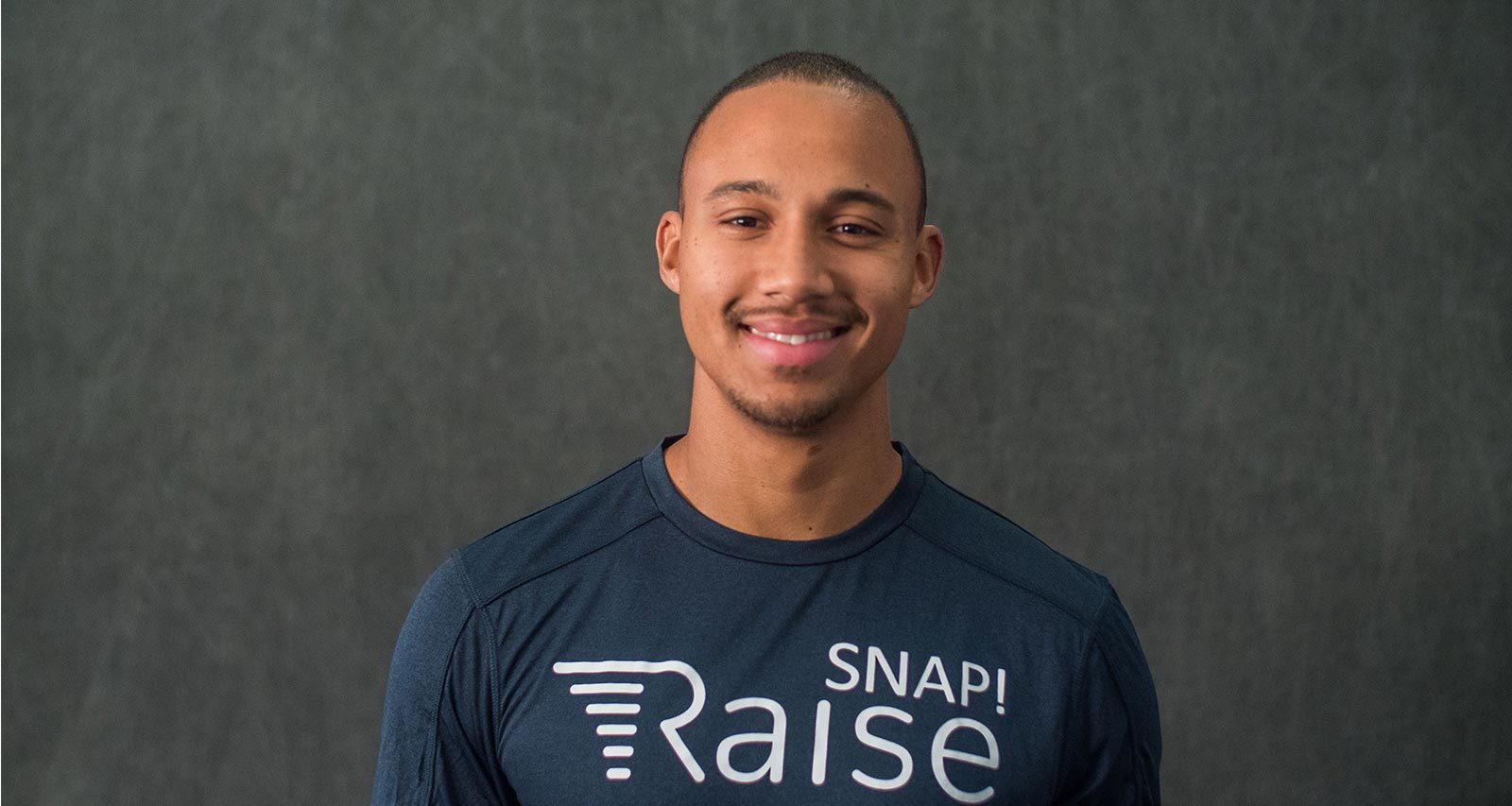 As a Snap! Raise Market Development Manager serving the greater Pittsburgh region, Wilmer works alongside coaches, band directors, and other group leaders to support extracurricular activities in his community. He works to ensure kids have better experiences than he did.
"I like that I can meet that need and I can really help out a lot of kids who maybe don't get the opportunity, don't get the shoes they wanted for the team, or get the uniform, just because of money."
Wilmer sees parallels between his athletic career and his career at Snap! Raise. He finds that the dedication and desire to improve that he once channeled into football can apply to his work as a Market Development Manager.
"It really translated through just how competitive I am in general," Wilmer noted. "Especially with sports. For this job, I can take that competitiveness into this as well. And take it into not just competing with whoever else in my market or whoever's in another state, just competing to see how well I can do with the number of coaches that I can help, the number of clubs I can sign up."
As a lifelong athlete, Wilmer also expressed his desire to find a community in his professional life:
"I like to be a part of something and led by someone that has experienced some of the things I've been through or am currently going through, which means they can relate."
He says he's found this "team atmosphere" at Snap! Raise, a sentiment that inspires selfless, team-first actions.
"It's just pretty cool how if someone's not really getting turnout themselves they'll still help somebody else out," Wilmer shared.
Wilmer also touched on the diversity he's witnessed on his respective teams at Fairmont State and Snap! Raise. "Snap! has different personalities and different talents, just like my college team did," he recalled.
Even in the presence of such dynamic individuals, Wilmer recognizes that the ability to come together as a team has allowed both his college football team and team at Snap! Raise to achieve high levels of success.
To Wilmer, another rewarding aspect of the job is getting to be his own boss:
"It's flexible. I like doing everything remotely, so I don't have to report to an office every single day. I get to make my own schedule."
And what it means to work with Snap! Raise changes every day. With each new fundraiser, Wilmer is faced with different needs and new challenges.
"It's different every day. I'm not working with the same teams, or the same coaches, or things like that. It just makes it unique. It's a challenge for sure."

"I like that I can meet that need and I can really help out a lot of kids who maybe don't get the opportunity, don't get the shoes they wanted for the team, or get the uniform, just because of money."

- Matt Wilmer
When asked about the Snap! Raise campaigns he is proudest of so far, Wilmer shared stories about two very different extracurriculars.
"The first campaign that was a favorite of mine was Mt. Lebanon High School Softball 2019," Wilmer reflected. "I really liked how coach was 100% bought in and how hard the girls worked to beat last year. Coach put an incentive on hitting the same goal as last year and they hit that in about 3 weeks. The girls got to go to their favorite restaurant, won a bunch of gear, raised almost $10K, which was about $3K more than last year, and covered their cost to practice at the state-of-the-art facility they love to practice at every year."
Of course, the Snap! Raise service is built to support activities of all kinds, not just athletics. Wilmer participated in band in middle school, playing percussion and bass, and his appreciation of the arts now extends into his work. He cites a fundraiser by an art history program at West Allegheny High School as another of his favorites; the program was raising money to take students on a trip to Europe to experience art history firsthand.
"This campaign was fun because it was different," Wilmer remembered. "The students were super attentive, and they reached 100% participation. The director made it a big competition, which they embraced, and they raised almost $5K which helped cover a decent amount of their trip to Europe. More importantly, the program director appreciated how easy it was and the fact that he could spend more time planning the trip with the kids rather than trying to raise a ton of money the whole time leading up to the trip."
Snap! Raise Market Development Managers are self-motivated individuals with a team-first mentality. Through giving back to their communities and positively impacting the lives of kids and young adults, they enjoy challenging, gratifying careers.
Bridging his experience in sports with his altruistic tendencies, Matt Wilmer has taken his role with Snap! Raise and run with it.
Want to make an impact in your community? Find current openings on the Snap! Raise team in your city!
See open roles