President of the performance consulting company Limitless Minds that he co-founded with his brother, Russell Wilson of the Seattle Seahawks, Harry Wilson shares how his life's success has been defined and catalyzed by the pursuit of big dreams.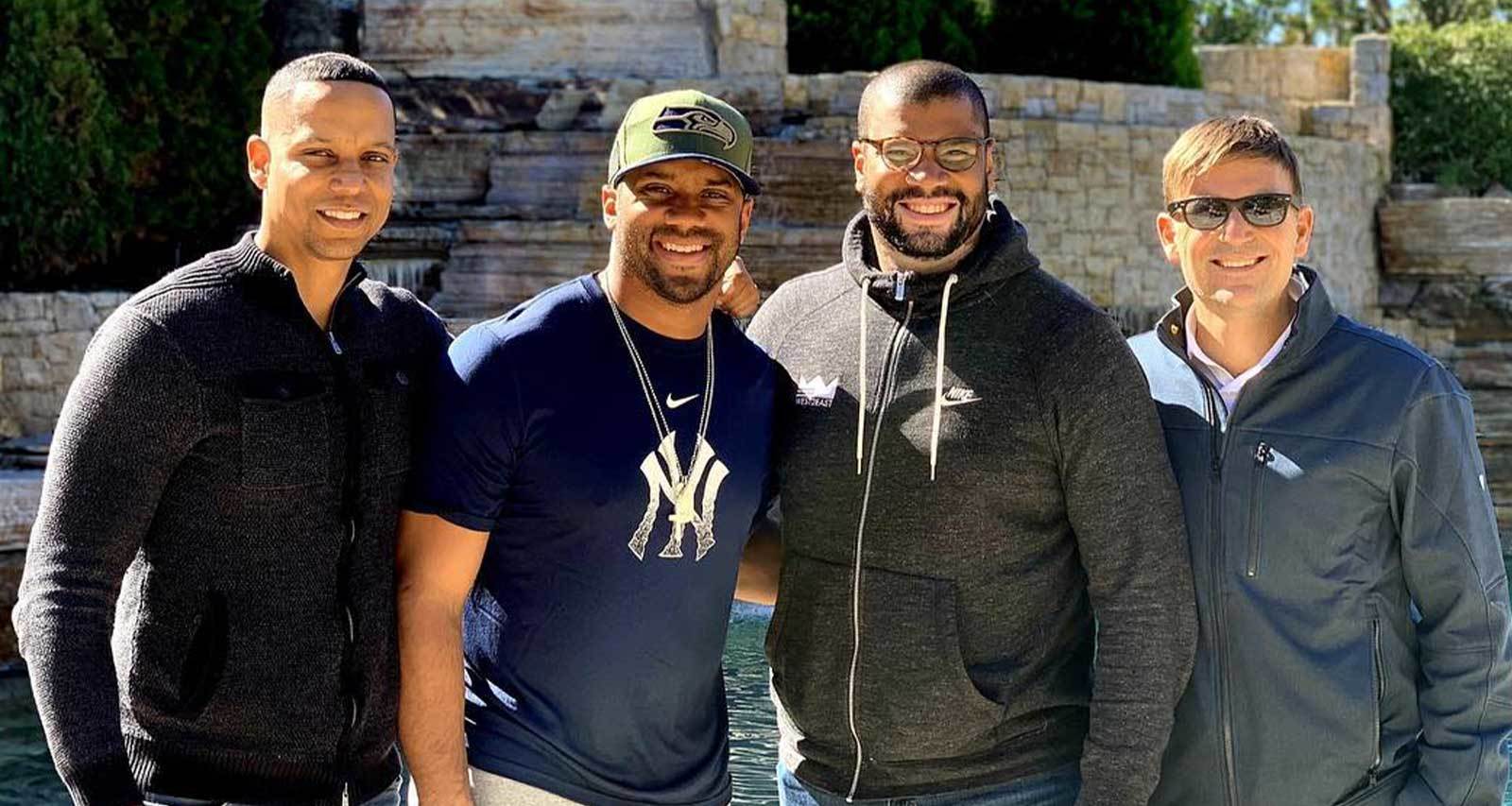 Do you ever find yourself in a place, where you just want to take the leap? You're looking over the edge and you can see it – an oasis of accomplishment and passion and meaning. It's there – so close. But it's still quite a drop.
There's too many risks: Too much wind. Too little training. Maybe the oasis is just a mirage, anyway.
And it's not like you have nothing to lose. Your current life stationed a safe distance away from the cliff is consistent. After all, if it ain't broke...
If you were to ask Harrison Wilson, he knows exactly what you should do at this proverbial fork in the road:
"I think that now is the time to pursue the thing."
About a year ago, Harry took a leap himself. He left a stellar gig in his long-time career in pharmaceutical sales to co-found Limitless Minds, a consulting company with the mission to optimize performance and culture for teams, companies, and other organizations in pursuit of excellence.
Harry isn't the only Wilson who would tell you to leap. His business partner and brother, NFL quarterback Russell Wilson, has spent years in the public eye for his preternatural scrambling ability and excellent deep ball. But his success did not come before a history of doubt; undersized for his position, he was unheralded as a high school recruit and overlooked as an NFL prospect.
Of course, the quarterback's leap from 75th overall pick to Super Bowl champion and highest paid player in the NFL speaks for itself.
Harry's and Russell Wilson's family is made of dreamers. Harry Wilson got a chance to talk about his and his family's history of working to turn dreams into reality – amidst no shortage of adversity – in a sit-down on the Snap! Raise Humble and Hungry podcast.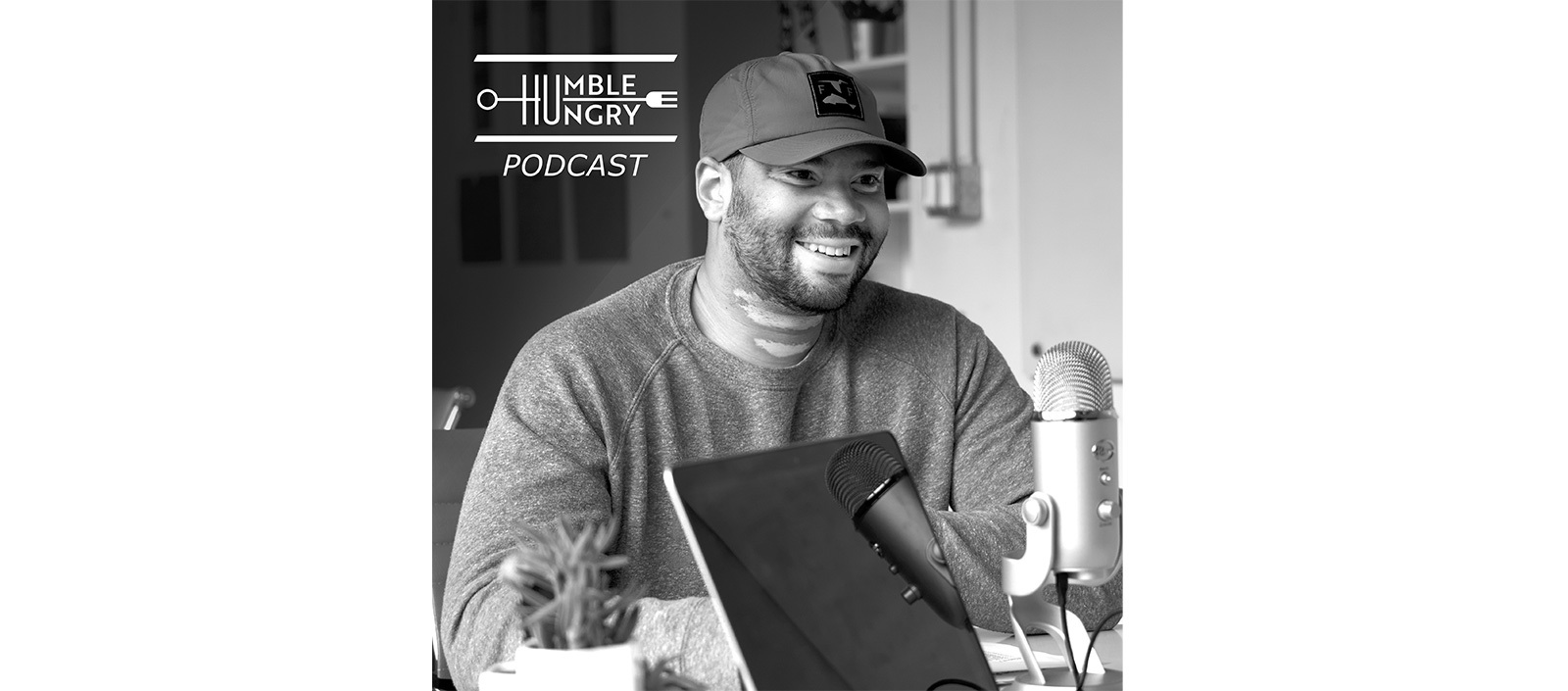 Early Dreams
Harry is the oldest of three kids. His little brother Russell Wilson and even littler sister Anna Wilson grew up with Harry in a home that held high expectations for its next generation – but not in the classic "straight-A's every day" kind of way that you may expect.
According to Harry, the Wilson household valued growth, not perfection. With a long line of educators in the family, the Wilson parents made sure to invest in elite schools and encourage their kids to give their education the attention it deserves (even if Harry admitted that he didn't get the best grades in town).
The Wilson siblings were also raised in a home that did not neglect the value of hard work.
"Our spring break was not going to the Bahamas. It was putting a fence around the backyard," Harry said.
But between hammering pickets and posts, Harry noted that the Wilson family would have a little fun and throw a football around.
As the Wilson kids grew older and got more involved in their athletic pastimes, tossing a ball during breaks on Saturdays turned into long weekends of sports. Basketball, baseball, and football were the family favorites. The Wilson parents dutifully carted their kids around to where they needed to be.
Harry spoke about the role of his parents through both his childhood and adult years.
His mom, Tammy Wilson? "She's critical to our group and family." Harry sees her as being the one to carry the torch for the Wilson clan.
His dad, Harrison III? "He would tell you that you could do anything."

Even though Harry insists he "had no business applying to" Ivy League schools, his father encouraged him to go for it anyway. Harry thinks his dad just wanted him to experience going through the application process, even though Harry was set to earn a football or baseball scholarship.
Our spring break was not going to the Bahamas. It was putting a fence around the backyard.

- Harry Wilson
His dad's support wasn't lost on Harry. The oldest son told Humble and Hungry that his father's cheers encouraged him to actually begin to believe he was able to get into these prestigious schools.
Harry ended up at the University of Richmond, a selective liberal arts school in his hometown, on scholarship to play football and baseball. But after he hurt his back, he realized he also had different dreams besides just going pro.
"Whether it be injury, or talent, or not, I didn't get it done," he said. But at some point, many college athletes "realize that there's all these other things out there that are great. That football, or baseball, or basketball, or whatever it is doesn't define them."
Harry did indeed dream of playing professional ball, but he didn't limit his success to spending his life on the football field. He grew up with a dad whose aspirations were endless, and the apple didn't fall far from the tree.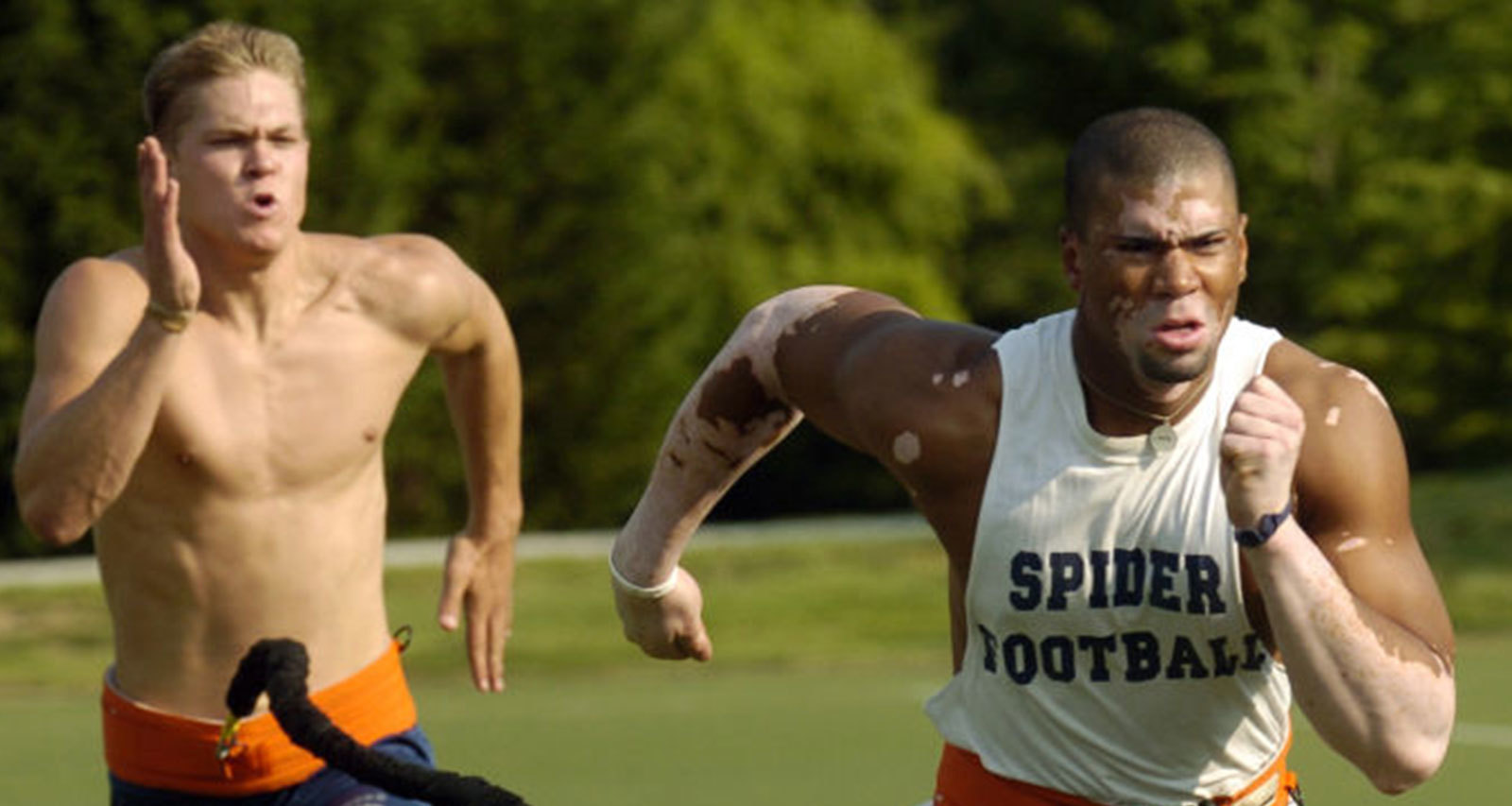 His Father's Dreams
When Harry was 27, his father passed away.
Fighting with medical challenges that included complications from diabetes, Harry said that as he neared the end of his life, his father came "to a realization that there were all these things that he wouldn't be able to do, or accomplish, or see."
"I just wish I had been a success," his father said.
Coming away from his father's passing, Harry picked up this passion his father had for making a mark and striving for his dreams.
"The lesson that he kind of taught me is now is the time. Go for things," Harry said. "I just think the window of opportunity is so small, that we have to go for it."
And even if he couldn't see it, Harry's father certainly left the legacy he hoped to – Harry is a walking embodiment of that.
For one thing, Harry himself will forever carry a piece of his dad's legacy right on his birth certificate. His full name is Harrison Wilson IV, named after his dad, Harrison Wilson III. (His grandfather, Dr. Harrison Wilson Jr., a career educator and former president of Norfolk State University, turned 94 in April).
Harrison Wilson III was undoubtedly an inspiration to his children, all three of the Wilson siblings going on to become accomplished students and athletes.
Harrison Wilson IV shared some of his dad's story on Humble and Hungry – how his father played baseball and football at Dartmouth College, earned his law degree from the University of Virginia, and eventually went on to start and manage his own law firm.
The similarities between Harrison Wilson III and his kids doesn't end with incredible achievements. The Wilson kids didn't just take after their dad in their incredible achievements. Ben Wilson, Harrison Wilson III's brother, told the Richmond Times-Dispatch that even Russell Wilson's mannerisms mirror those of his dad. Russell Wilson's family can see the powerful impact of Harrison Wilson III carried on simply in the way Seahawks quarterback walks and talks.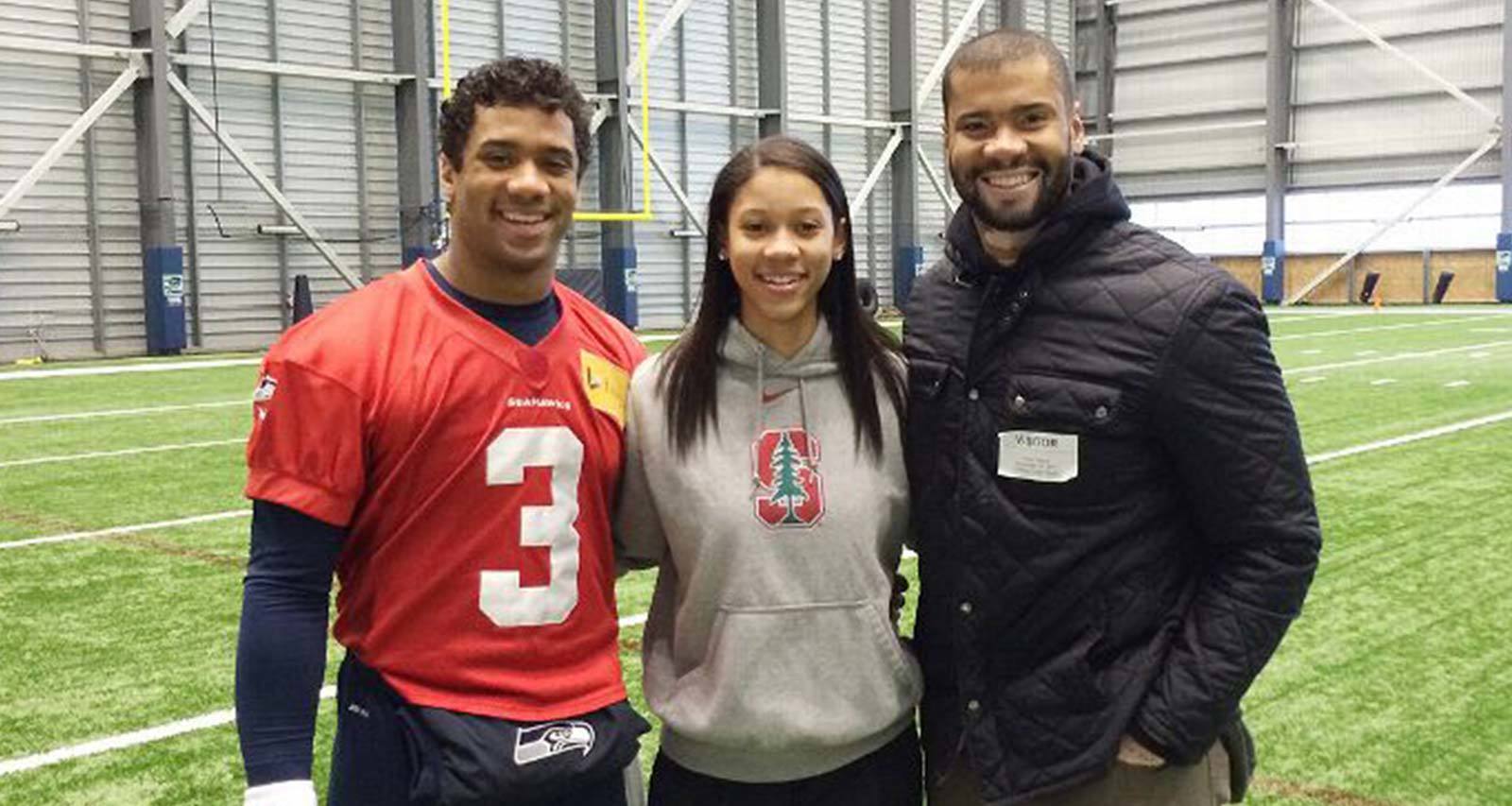 Limitless Dreams
Harry shared on Humble and Hungry that he doesn't wonder if his dad would be proud of him today (because, yes, he would be), but instead wonders what his father would say to him.
He noted that it seems like his own life and the lives of his siblings have mostly happened within the last ten years – when their father wasn't around.
Anna went on to play basketball for Stanford University after an All-American high school career. ("She's the best athlete in the family," the Wilson brothers are fond of saying).
Russell – well, we know what he did.
Harry got married, is raising three daughters, and has recently taken the leap from his successful career in pharmaceutical sales to partnering with a small team, headlined by his brother and mental conditioning coach Trevor Moawad, to start Limitless Minds.
He explained on Humble and Hungry that he didn't need to take the risk of entrepreneurship. He was making great money in a stable job. But Limitless Minds offered Harry the chance to leave his mark on the world in a way that mattered to him, in a way that he was passionate about.
Limitless Minds is more than "just another keynote group," Harry told GeekWire. Integrating competitive thinking into the workplace through the training and consulting serves that it offers, he says that Limitless Minds becomes "a part of the fabric of an organization." Harry didn't have time for regrets – Limitless Minds was his chance to leap.
This refusal to settle for the safe and easy path has been being nurtured in Harry for decades.
"I think the best way to handle adversity is to have a lot of experiences to pull from," he said.
For him, Harry says that he can look in the mirror and see a great amount of the adversity he's faced through his life right in front of him. He believes that this adversity has been a defining part of his story.
Harry spoke about the challenges and resulting benefits that have ultimately been a result of his having vitiligo – a skin condition where cells die and cause white spots. Coupled with Harry's identity as a person of color, he said that his skin almost always set him apart from other people.
After years of trying to be like these "other people," Harry's mindset "eventually changed and vitiligo became a strength."
He realized that being set apart not only makes him instantly and easily memorable (an invaluable plus in the sales world), but it also taught Harry to be much more conscientious and aware than he would've been without the challenge of vitiligo.

Success isn't really what you're doing – it's how you do it and how you go about it and what you leave behind it.

- Harry Wilson
Harry doesn't simply consider his thriving sales numbers the whole win. His mindset, his process – that's where most of the victory is found.
"Success isn't really what you're doing – it's how you do it and how you go about it and what you leave behind it," Harry says.
And so Harry takes leaps. He goes for the oasis. He doesn't let time pass him by, because the time for chasing dreams is now.
Take the risk and take the jump. Doing the thing you want to do because you believe in it doesn't have to be a pipe dream. Just make the time now, and you're on your way.
"Don't go because you think the grass is greener somewhere else." Harry says. "But go because you have a plan for something that you want to do that is going to impact yourself, your family, something you're passionate about, something you're great at."
Listen to Harry Wilson's complete interview on the Snap! Raise Humble and Hungry podcast.
Listen Here