Fundraising is a necessary evil for most young athletes. Unfortunately, many fundraising methods used by youth sports teams are burdensome, unsafe, and distract from the time athletes could be playing, learning, and leading.
One former youth athlete shares his experience with traditional fundraising tactics and explains what he wishes he could have done differently.
I've been involved in youth sports for my entire professional life. But before I started working in youth sports, I was busy playing them.
I became involved with team sports around the age of five and was fortunate enough to participate all throughout high school.
I played all kinds of sports – soccer, basketball, baseball, and I even ran a few years of cross country in middle and high school. I loved my teams. I loved the practices, the competition, the camaraderie with my teammates, and the life lessons we learned.
But when the sports turned more competitive and traveling became more routine, fundraising emerged as a key part of the experience as the costs to compete continued to rise. I dreaded fundraising. I complained about fundraising. I flat out hated fundraising.
When I was younger, my teams ran every kind of fundraiser. Some were cheap. Others were uncomfortable. We sold crummy products like cookie dough, magazines and wrapping paper. We thought our supporters would like the fact that they could give to a program and would get something useful in return. I usually was able to meet my product-selling fundraising goals, but I never saw any cookies baked by my parents or any gifts given in that paper.
Most of the product sold went on to expire or was thrown away completely.
During my high school playing days, our fundraising methods changed a bit – but not necessarily for the better. My basketball team would do a free throw-a-thon where we'd shoot 250 free throws and receive pledges per shot made. We had fun shooting, but we never raised much money and each year my parents would typically just cut a check to the program for my portion of the fundraiser.
For baseball, we sold gold cards for $20 or $25 that offered discounts to a variety of restaurants in our town. Each player would receive 20 cards and our goal was to sell as many as we could. Typically, the fundraiser would start out with a little supporter outreach, usually to family and family friends. But then it would culminate in a "blitz" night: my least favorite night of the entire season.
Our team would get divided into small groups and we were sent out into the dark night to go door-to-door and cold call on the community with the hopes of selling the coupon cards. I was shy and cautious as a high schooler and would stay in my comfort zone. Most nights I stood back on the sidewalk while my teammates knocked on doors. I sold very few gold cards, and my parents just cut another check.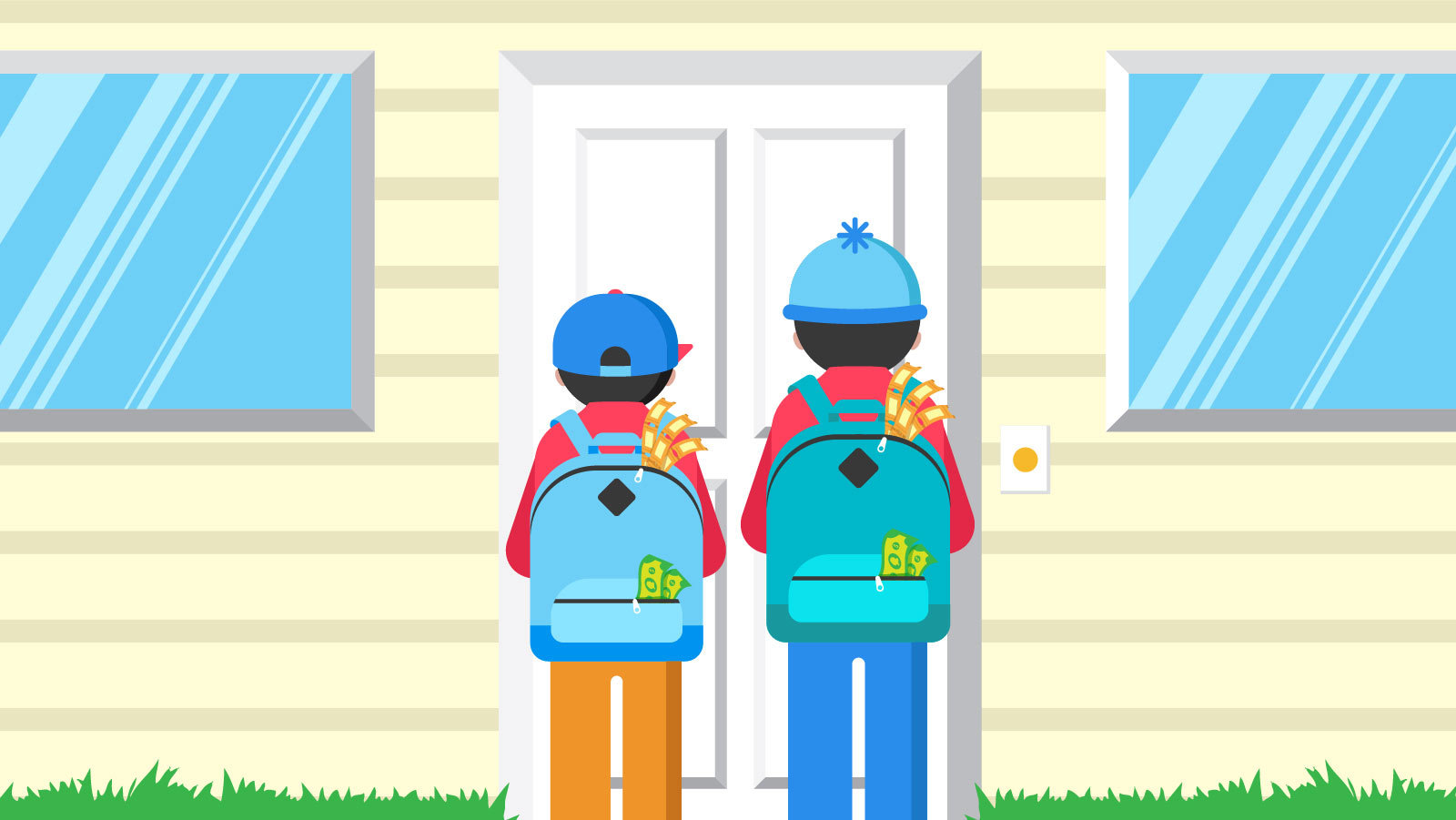 Looking back, it's surprising that we were even put into those blitz night situations.
As a student and athlete, we were supposed to be protected by our teachers and coaches, but when it came to fundraising, all bets were off. We were sent out with product and cash in hand, without any adult supervision. At any time, we could have knocked on the wrong door and been confronted with a bad situation, or someone could have tried to steal our money that we had on hand. Imagine the ramifications that would have ensued if something bad happened to anyone on those blitz nights. And of course, on top of the uncomfortable, unsafe climate, we raised very little.
Some might say that those tough fundraising efforts offered character building opportunities, but I would argue that competing on my teams provided 10 times the quality of character building moments. Those lessons learned playing sports were so valuable that it's a shame that so much time and effort had to be spent on menial fundraising tasks that didn't even work.
Today, we can put to rest the tedious product fundraisers and dangerous blitz nights.
Snap! Raise eliminates the pitfalls of the fundraisers I participated in as a player. Snap! Raise understands that you don't have to sell cookie dough in order to get supporters to give. Thanks to the power of email and social media, supporters can easily give from anywhere in the world. Choosing online giving makes it unnecessary for a coach or player to handle inventory or cash, and there are no physical dangers in play. Snap! Raise checks every box for an efficient, safe, and effective fundraiser.
The best way to prevent students and athletes from feeling the same pain I felt during fundraisers is to use Snap! Raise. Teams will save time, raise more, and be safe every step of the way.
There's no reason to get burned by the blitz.
Give dangerous and ineffective fundraising tactics the hook. Learn more about the fundraising idea that puts students first.
Learn more
Cam Taylor manages sponsorships and partnerships at Snap! Raise. He brings expertise in high school athletics and extracurricular activities from his time at the Washington Interscholastic Activities Association where he worked closely with its member schools.