Lacrosse tournaments are a critical part of every lacrosse season, but tourneys pack an expensive punch to an already pricey sport. Check out these nine tips to help you understand what to expect for your next LAX tournament – and how to plan your next lacrosse fundraiser with tournaments in mind.
It's not news to anyone: lacrosse is expensive. From the sticks to the pads to the transportation to and from matches, a sport entirely based around catching balls with nets on sticks adds up faster than you'd expect.
Lacrosse's price tag is not limited to the practices and games. Tournaments are essential to the LAX lifestyle, and teams (both school and club) are oftentimes involved in two to four tournaments per season.
Tournaments allow young athletes to immerse themselves in their sport for a full day (or entire weekend!) of competition. Playing multiple games within the span of a few days provides athletes tons of on-field time to improve their game, develop their competitive mental stamina, and get the chance to compete with teams they would never get the chance to play locally.
Not to be undervalued, tournaments are simply fun. Team bonding shines when you're on a lacrosse island. Car rides, in-between game meals, late nights sparkling with the buzz of the day's competition – teams grow and laugh and enjoy the fun of the weekend together when they get away.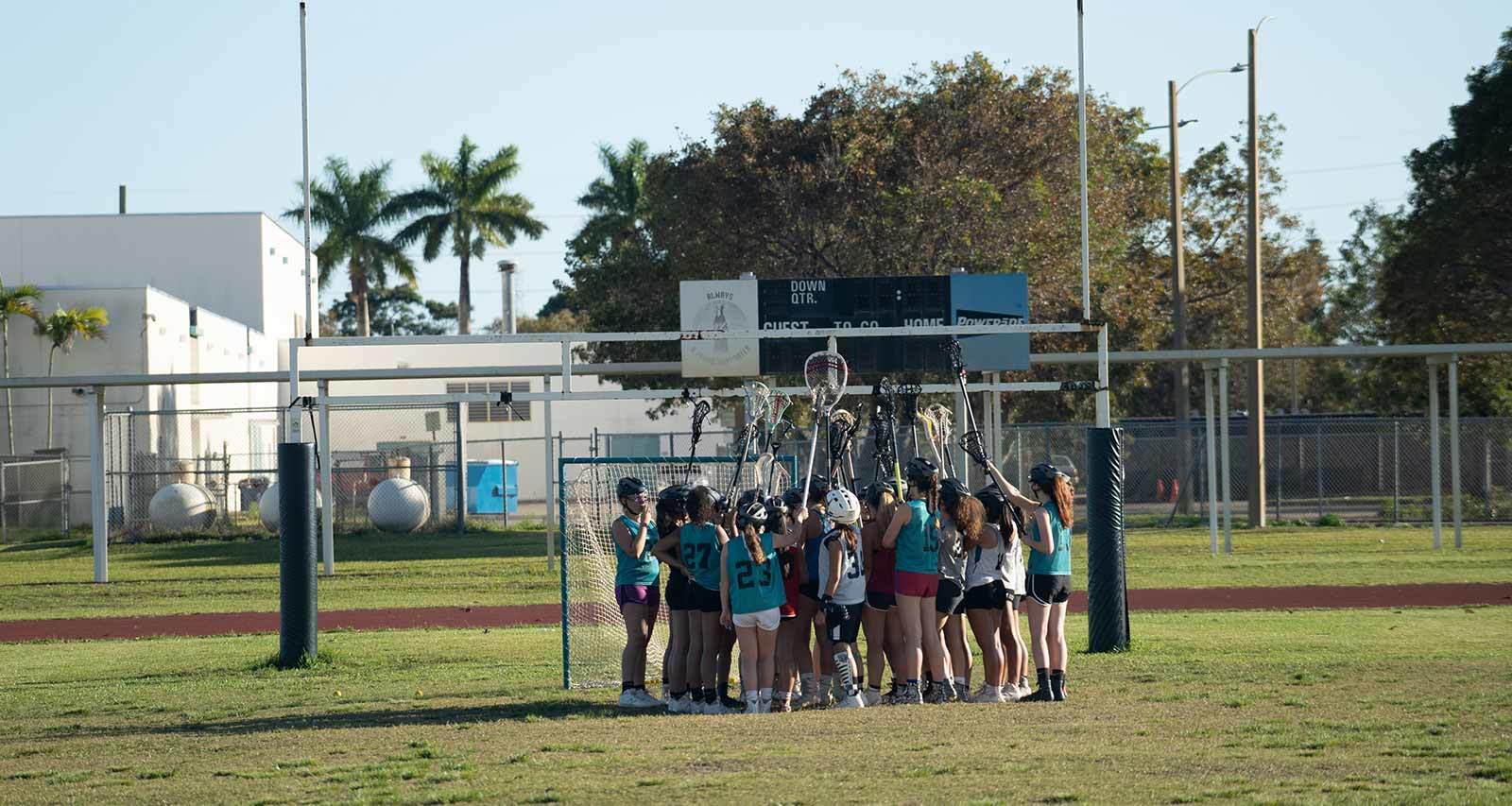 While tournaments are important to many sports, they play a particularly significant role in the lacrosse world. Playing for a club team (and thus participating in the club season's tournaments) is as standard to high school lacrosse players as butter is to bread. Tournaments are the lifeblood of a club season, providing club teams the chance to travel and compete against top competition.
Additionally, tournaments are where a lot of college recruitment for lacrosse happens, so many student athletes look to clubs and lacrosse tournaments to get face time with coaches. If you want to get noticed by a school, tournaments are one of the best ways to go. Recruiters tend to frequent tournaments more than single local games – why spend weeks traveling to a bunch of high school games when you could visit a tournament and see the same number of players in just one weekend?
Lacrosse tournaments are too valuable to not take full advantage of, and besides, between tournaments and supplies, you're putting down quite a chunk of change to make lacrosse a reality. Make sure that you're making the most of it!
Each lacrosse tournament has its own unique logistical details, but take note of these nine important points to keep in mind before the first face-off of the tourney.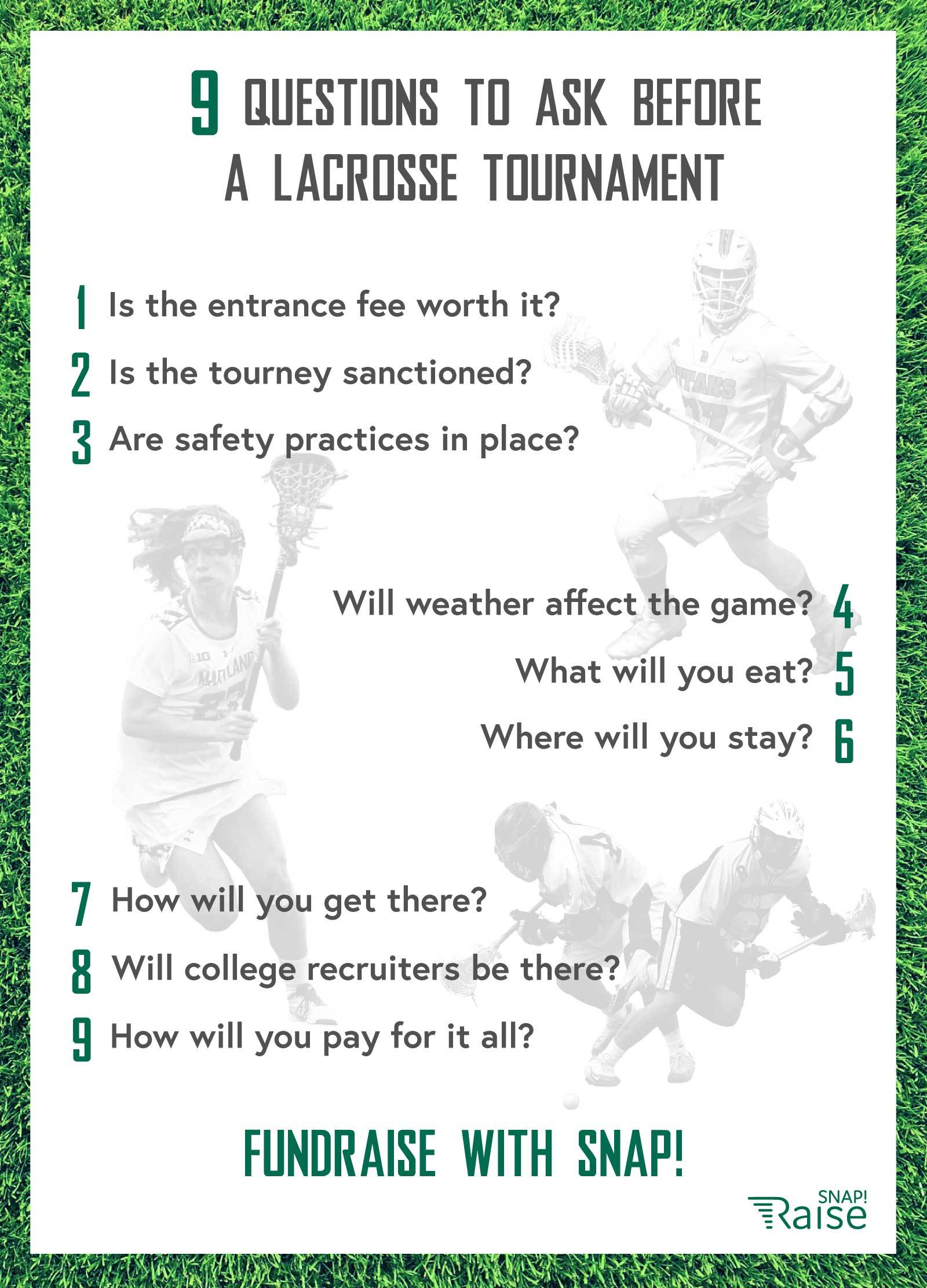 1. There is always an entrance fee
All lacrosse tournaments have an entrance fee. You can expect each player's registration to run somewhere between $50 to upwards of $200 per tournament.

Tournament registration fees typically cover the price of employees, the field, parking, equipment, and more.
Lacrosse tournaments cost a healthy chunk of change, so make sure that you aren't overpaying!
Lacrosse AllStars advises to stay away from tournaments that cost more than $1,500 per team. Even though it's possible to find perfectly fine tournaments priced as low as $500 per team, some higher-end tournaments can break $1,000. But at a certain point, the extra moolah isn't going to bring your players any extra value. A higher price doesn't necessarily mean a better experience.
2. You may want to select a sanctioned tournament
A sanctioned tournament is a tournament reviewed and approved by US Lacrosse, the national governing body of men's and women's lacrosse in the United States. If a tournament is sanctioned, it is essentially guaranteed to provide a consistent tournament experience.
Additionally, participation in specific qualifier sanctioned tournaments makes a team eligible for a bid to US Lacrosse Nationals, where the best club lacrosse teams in the country compete at the highest level of the sport.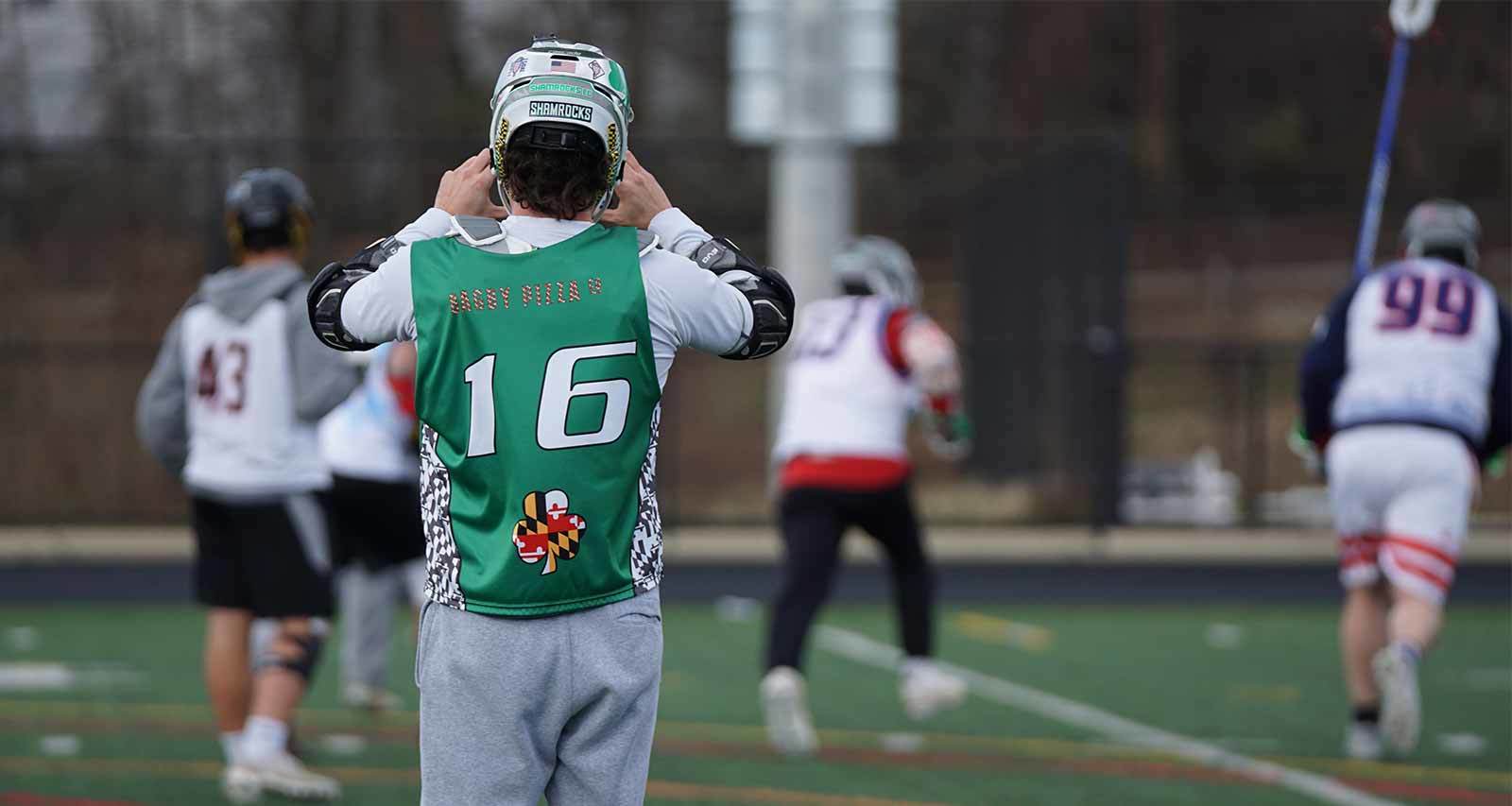 Sanctioning requires tournaments to meet an established set of US Lacrosse standards for game format, venue, risk management, event administration, and certified officials. Tournaments apply for clearance through US Lacrosse before being recognized as "sanctioned."
You can recognize a sanctioned tournament by its use of the US Lacrosse Sanctioned Tournament logo or by looking on the US Lacrosse website for sanctioned lacrosse tournaments in your area.
But just because a tournament is not sanctioned does not mean that you are about to walk into an LAX mess! Pursuing this "lacrosse accreditation" from US Lacrosse is completely optional. A lacrosse tournament may have all the best fields, safety standards, officials, and rules and even offer it all for the best price and still not be sanctioned. Sanctioning is simply something to keep in mind when weighing your options.
Likewise, while sanctioning, in theory, provides a consistent high-quality experience, it does not guarantee a perfect experience. Sanctioning requirements are fairly comprehensive, but there is always the chance of lapses in follow-through. Additionally, there are some in the lacrosse community who see room to improve in the sanctioning requirements, especially in areas like controlling cost and competition organization recommendations.
3. There are standard safety practices to be expected
Included in US Lacrosse's sanctioning standards are requirements for ensuring safety during lacrosse tournaments. But even if you do not end up selecting a sanctioned tourney, one of the most crucial things to check for before handing over a registration check is if it is guaranteed that medical services will be on-site throughout the tournament.
US Lacrosse requires one certified athletic trainer for every three fields, and this is a good rule of thumb when assessing the safety preparedness of tournaments.
Other safety boxes your lacrosse tournament should check: an on-site AED unit, a golf cart for quick transportation across larger facilities, and either a location that allows for a minimal emergency response time or an on-site ambulance.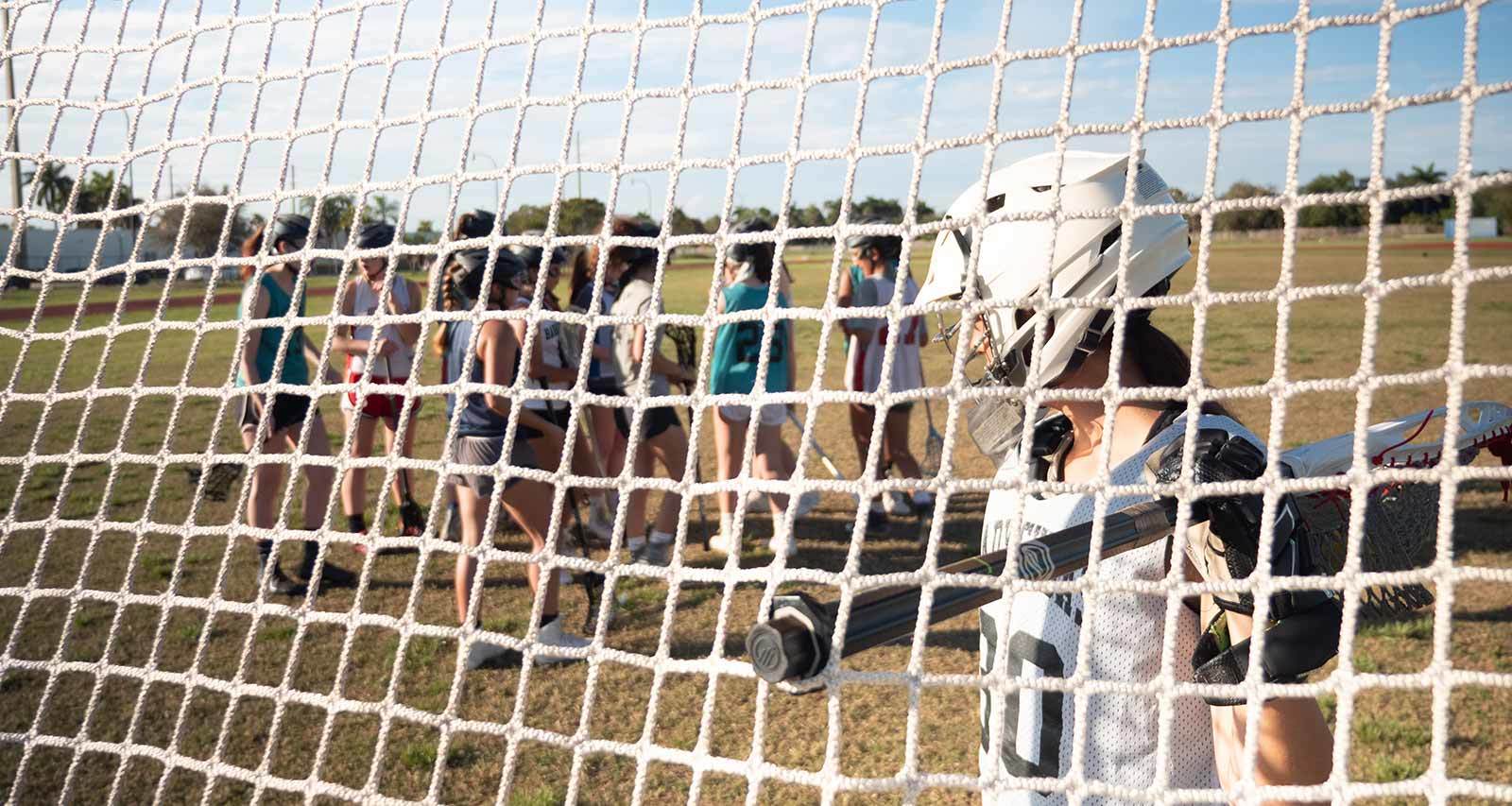 4. If the rain doesn't go away, your game likely will
Lacrosse is a weather-specific sport, meaning if it is raining, game time is going to be either be really messy or really delayed. If lightning is making an appearance, you can count on the game being cancelled – or at least delayed.
Oftentimes lacrosse tournaments will not offer refunds on the price of the tournament for weather-related changes or cancellations. Some tournaments offer "registration insurance," allowing participants to pay a few more dollars to ensure their money back should some unexpected element disrupt their weekend.
Be aware of your tournament's weather-refund policies, and be ready for the chance that if extreme weather should come about, your money may not be returned.
5. An athlete's gotta eat
When preparing for a lacrosse tournament, it's important to consider additional costs outside of tournament registration.
One unavoidable cost – if you plan on surviving tourney weekend – is food. Since you will be spending nearly all day (or even multiple days) away at the tournament, make sure to scan the food options available ahead of time so you don't end up having to unintentionally observe a fast.
Lacrosse tournaments sometimes provide on-site food options with sustenance courtesy of food trucks, so give the tournament's website a look to see if it advertises what options will be provided. Another point to explore beforehand is the nearby restaurant offerings.
If you're trying to limit costs, bringing your own food can save a chunk of change otherwise spent on eating out! Make sure that the tournament facilities allow outside food and drink and that you have access to any food storage and cooking appliances your at-home cuisine would need, and you could save a pretty penny on your penne and paninis.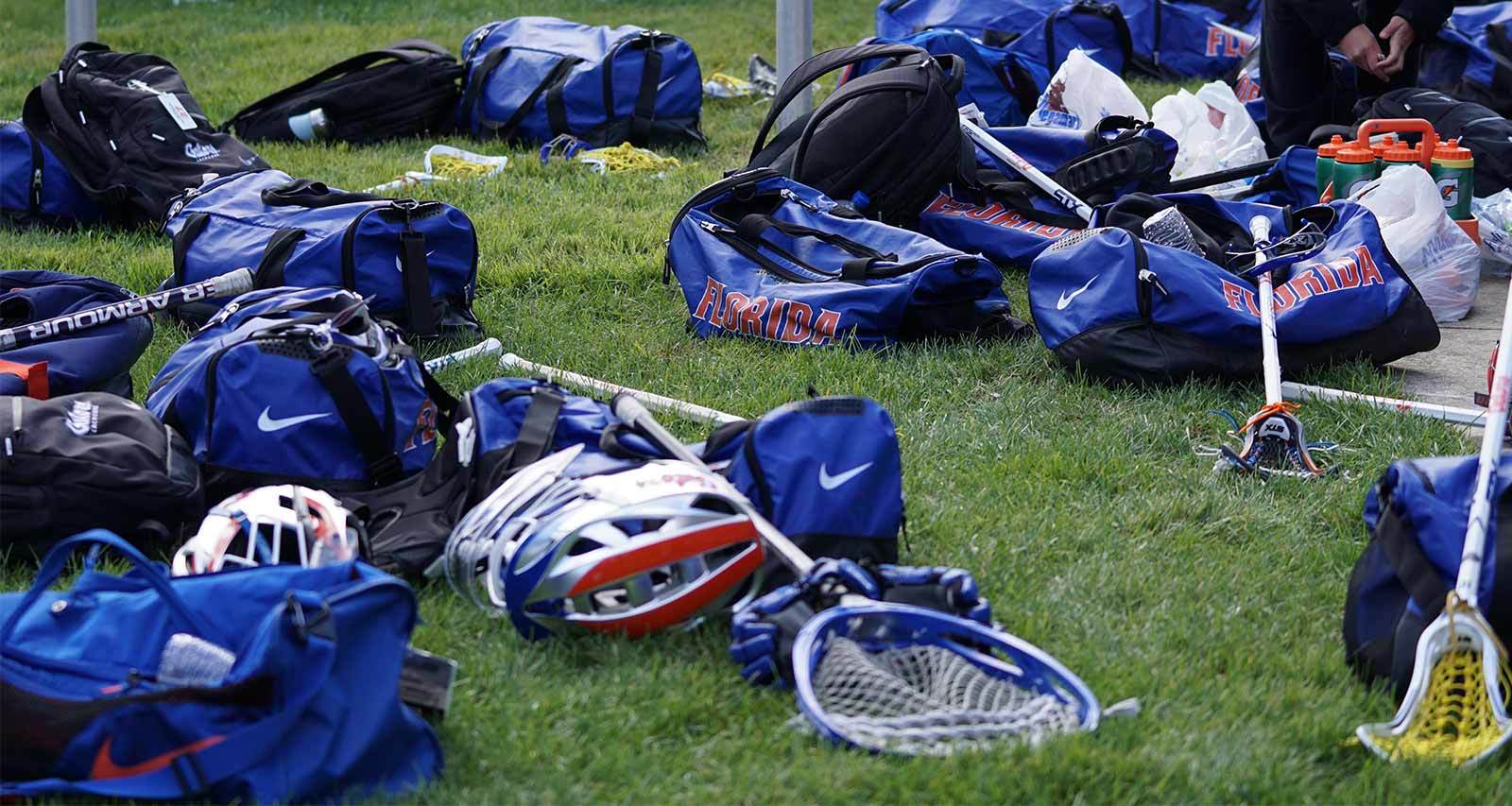 6. You'll need a place to crash
Due to distance away from home and the frequent multi-day structure, participating in lacrosse tournaments usually means that the players (and their fans) stay in a hotel. Hotels, Airbnb, and – if you're lucky – a conveniently-located third-cousin's house are all options to look into.
One important thing to keep in mind, however, is that some tournaments come along with a "stay-to-play" policy, which requires all participants in the tournament to book a room at a specific hotel that is sponsoring the gig. Tournament-sponsor hotels usually come with discounted rates (yay!), but make sure you know what the tournament's lodging policy is before you lock in your accommodations.
If you have a keen eye for a good deal, you bathe in four-leaf clovers, and you haven't even thought about walking under a ladder since you were seven years old, you might be able to find a (nice and tight) four-person room for $120 a night.
If your eyes being "green" applies more to their groovy color than their frugal shrewdness, you bathe in water like a human, and you have seen a ladder within the last few years, you can reasonably expect to pay $150 or more a night for a four-person room.
7. It costs to get there
Whether your team charters a bus, everyone agrees to carpool, you have to hop on a plane, or you decide to rent a car, you're going to need some method of transportation to travel to and around a lacrosse tournament.
Athletes are usually responsible for getting themselves to tournaments... which means parents are usually responsible for getting athletes to tournaments. If you need to rent a car, check and see if your tournament is partnered with a car rental agency. Sometimes you can get a discounted rate if you book through the tournament.
When budgeting for transportation costs, consider how you will be getting to the tournament and how you will be getting around while there. Keep in mind rental rates, parking fees, and gas!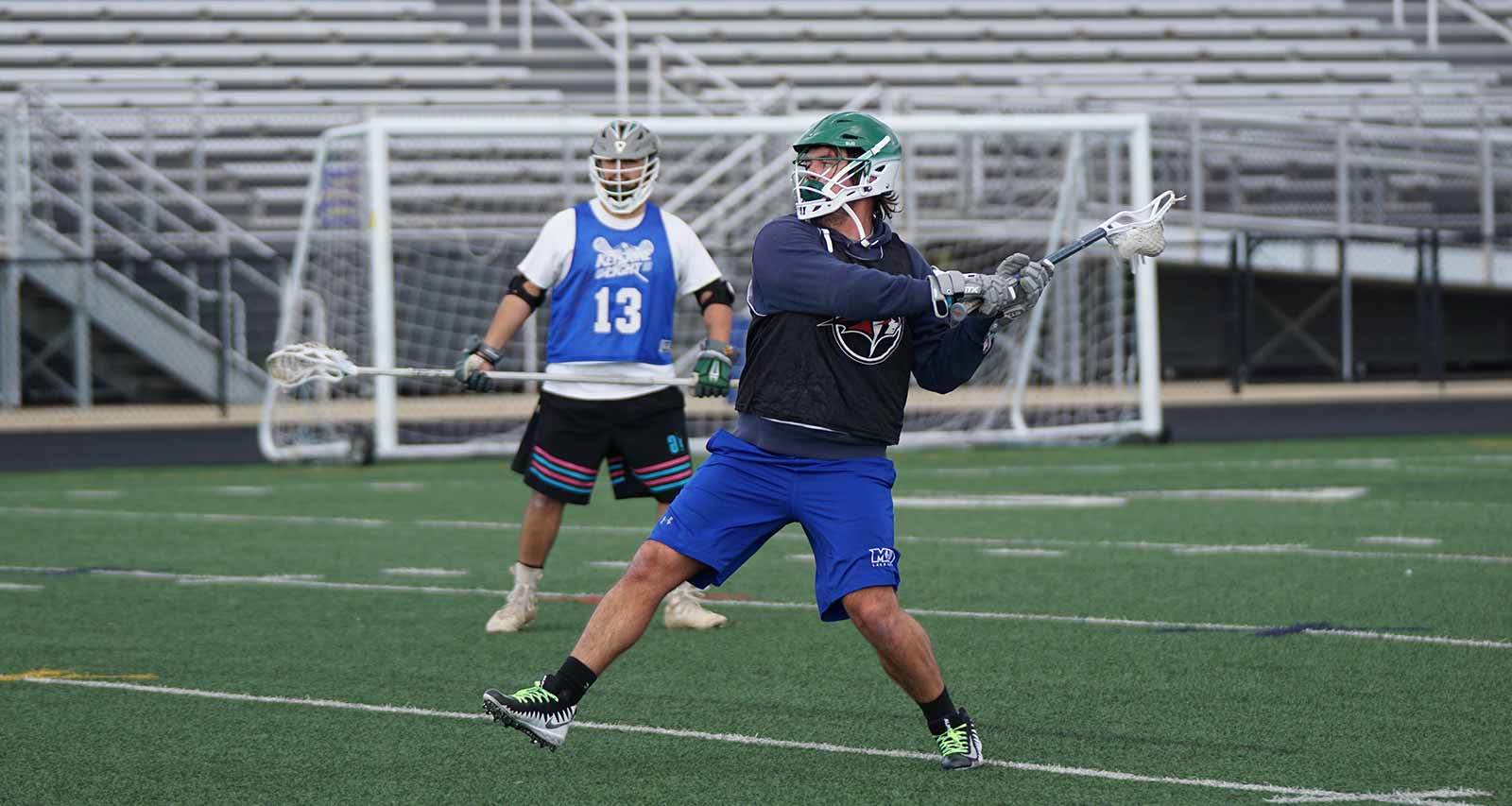 8. Expect colleges at recruiting tournaments and showcases
Some lacrosse tournaments are meant to gather college recruiters to scout prospective student athletes. Some recruiting tournaments are based around the teams that register, but others are individual showcases (so you can register and attend as an individual player rather than as a member of a team).
If you are looking to get recruited, make sure to take advantage of this opportunity to make an impression and connect with potential colleges. Many recruiting showcases are also excellent training opportunities – these tournaments are built around individual instruction in addition to the game competition.
Though college coaches all have different tastes (from communication styles to playing techniques), Inside Lacrosse encourages a basic strategy of communicating with the coaches at schools you are interested in ahead of time, playing your best game with your best attitude, and following-up with the coaches afterwards to continue the conversation about your interest in their program.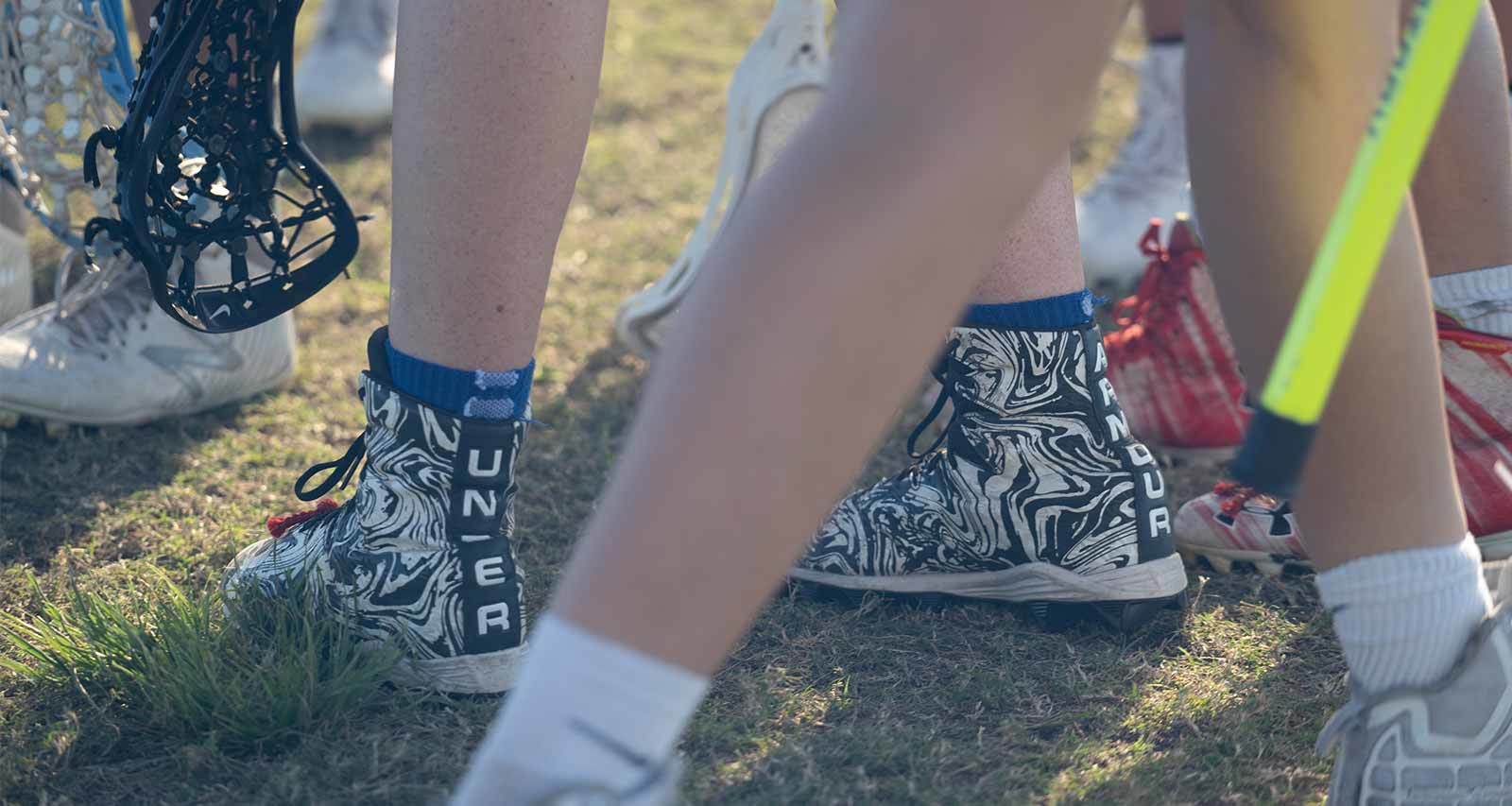 9. You need a strategy (of how you're going to pay for it all)
Considering registration, lodging, food, and transportation, a two-day lacrosse tournament often costs at least $200 per player, with the potential to cost hundreds more depending on factors such as travel, the kinds of deals you are able to find, and how expensive the actual tournament is.
So what is an athlete to do? If you don't dry off from your four-leaf clover bath with hundred-dollar bills, you may need to find a way to get the funding to participate in tournaments.
Lacrosse grants – such as US Lacrosse's First Stick Program – are available to help cover some of the costs of playing lacrosse. The First Stick Program provides free lacrosse equipment to promote youth access to lacrosse. Taking advantage of lacrosse grants such as this could help athletes save money on other season costs (like equipment) that they can then put towards tournament expenses.
Lacrosse fundraising is another way to help provide the money needed to play in lacrosse tournaments. Snap! Raise specializes in efficient and effective lacrosse fundraisers, providing teams a seamless way to harness community support to raise money for whatever is needed – tournaments included.
Since 2014, lacrosse programs have cumulatively raised over $9 million with Snap! Raise.
With the help of Snap! Raise lacrosse fundraisers, athletes across the nation are able to spend their season focusing on their cross checks instead of focusing on how to cough up a check.
Lacrosse tournaments provide athletes a place to play a slew of games, apply their skills, and potentially kick off the recruitment process to secure a way to continue playing in the future. They may be one of the pricey details of one of the nation's most expensive sports, but strategizing how to use resources like lacrosse grants and lacrosse fundraising can make tournaments a reality for all athletes.
Secure the funding that your program needs to participate in tournaments and compete at the highest level. Start a lacrosse fundraiser with Snap! Raise today!
Start a Fundraiser